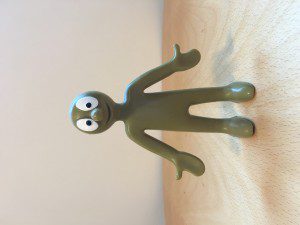 We are posting guidance on what you are able to do next with your complaint. If you have:
Been directed specifically to us by the business or organisation;
Have maintained a record of discussions and correspondence with the business or organisation;
Exhausted all reasonable means possible to resolve the matter directly with the business or organisation;
Received a final "deadlock" letter or email from the business confirming that they reject your complaint and refer to us as a certified ADR Provider and agree to use us:
Please contact us on our direct line and we will be able to create a case file and register the complaint as a certified ADR provider:
Unfortunately, the vast majority of complaints we receive do not meet all of the above and so we are unable to accept them into this scheme.
What you can do next:
1. Encourage the business to mediate – its confidential and quicker than court;
2. Suggest that business or organisation to contact us to discuss the options open to them;
3. Register a complaint using the ODR Platform.
https://webgate.ec.europa.eu/odr
Unfortunately until the business agrees to mediate we can't help at this stage. Please contact the other party first to see if they will agree to mediate? We can't force them to do so. Please see below the wording of a draft letter that you could send to your opponent offering to mediate.
You can tell them that the Courts encourage parties to mediate before proceedings are issued and that you reserve the right to draw any refusal to the attention of the Court upon the issue of costs.
The trader must provide details of a certified ADR provider to customers or they are in breach of the ADR Directive and you can notify Trading Standards.
If your case relates to an issue such as those listed below then you should report it to CAB.
Examples of areas investigated include:
· Counterfeit goods
· Doorstep crime
· Pricing
· Product safety
· Unfair trading practices
· Weights and measures
The above list is not exhaustive and any potential breaches of enforcement regulations are likely to be of interest. As such if there is any doubt it may be beneficial to contact CAB.
The Citizens Advice consumer service works closely with partner organisations such as Trading Standards to ensure they are able to use their data for enforcement purposes. The details of your case may contain information that is of interest to these partners. If you would like to report this to them, you can contact them either by telephone on 03454 04 05 06 (English speaking) or 03454 04 05 05 (Welsh speaking) or through their website: Citizensadvice.org.uk
The consumer service is also able to advise clients on their consumer rights, and direct them within the Citizens Advice network for assistance in other areas. As the UK's largest advice provider it is equipped to deal with a range of other issues including debt and money, relationships, housing and consumer rights.
Unfortunately we do need to have the other party's agreement before we can assist. You need to have received their final response and agreement to mediate.
Many thanks
DRAFT LETTER/EMAIL
Re :
Further to our last communication, we wish to formally offer alternative dispute resolution (ADR) to resolve the dispute between us.
The Court and a new EU ADR Directive expect us both to attempt ADR as a last attempt to resolve our dispute.
We have decided that we wish to enter into mediation.
We recognise that any dispute resolution mechanism needs to be affordable for us both. Mediation is likely to cost considerably less than arbitration or Court. In this regard, if you refuse our offer we reserve the right to draw this to the attention of the Court in relation to conduct and to argue that it should penalise you for refusing.
Mediation will help us both have a better understanding of each other's perspective and working with a completely neutral person they can provide us with an opportunity to explore different ways of resolving the issues.
We would like to use ProMediate (uk) limited , they are a CTSI Certified Mediation Provider, who deal with all types of dispute. They offer their service either over the telephone or online at a time that suits us.
If we are both available the appointment can be booked in a few days.
Mediation is confidential and we can settle this dispute in a way that will take into account both of our needs.
It will also give us an agreement that is legally binding too.
There is a nominal fee that is to be paid by both of us but we believe that this will be considerably less than going through the court process, in terms of costs and time that we will both have to spend.
We understand that you may no longer wish to communicate with us directly and therefore ask that you contact ProMediate (uk) Limited to discuss mediation and arrange an appointment.
Contact Details
ProMediate (UK) Limited
CTSI Certified Alternative Dispute Resolution/Mediation service provider
www.promediate.co.uk
Phone: 0203 621 3908
Email: enquiries@promediate.co.uk
We hope that you accept our offer of mediation and would ask that you contact ProMediate within the next 7 working days.
If you are able to agree to mediate then the process is as follows:
The Process
The process that we follow is set out on our website at www.promediate.co.uk. We aim to resolve the dispute within 28 days. We spend approximately 1 hour negotiating and if resolution is not reached during this time the parties are free to take the matter forward but we do issue a non-binding guidance as to our view about a fair outcome.
The process is confidential and voluntary and you have the right to take independent advice and to terminate the process at any stage. If you reach an agreement then it will be binding on both parties. Our terms and conditions can be found at:
www.promediate.co.uk/click-2-resolve/terms-and-conditions
We will assign a mediator to your case.
Next Steps
We would then need further details of your complaint – what your complaint concerns and in particular the outcome you are seeking to achieve.
Once we have received this information from you we will then obtain the business' response, negotiate between the parties by telephone and/or email in order to try to bring the parties to an agreement. I will keep you informed regularly throughout the process.
We do not provide a free service, but charge a nominal fee to consumers of £24 including VAT to try to cover our costs. The business pays a higher contribution starting at £60 plus VAT. In relation to our nominal non-refundable fee, you can then make payment through PayPal on the website. The fee is based upon the value of the dispute. Please follow the link below to make payment;
https://www.promediate.co.uk/click2resolve-charges-for-consumers/
We take customer service extremely seriously and if you have any questions or issues with our service please do not hesitate to contact us. Our complaints procedure is on our website and we encourage users to leave feedback as to their experience of using the service.
If you have any questions please do not hesitate to contact us.
Many Thanks