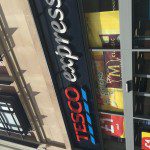 It is not just complaints about goods and services that can be made by consumers. Consumers can also complain about age, disability, sex and race discrimination as demonstrated by a story concerning a Tesco customer. This is where an ADR provider can help as well as being a legal requirement in terms of information for consumers.
A mixed-race child who brought a race discrimination claim as a result of being stopped and searched in Tesco has received a £3,000 settlement.
The 13-year-old boy, known as "A", was searched at the Maida Vale Tesco supermarket in London on November 2, 2013 after being approached by a shop assistant who prevented him from leaving.
The boy says that his arm was grabbed and he was taken into an office at the back of the store but not told why he had been stopped or why he was being held. Tesco has said that he was suspected of shoplifting.
The duty manager at the store joined the retail assistant in the office and subjected A to a search. The boy was not found to be in possession of any items belonging to Tesco and was permitted to leave.
After the event, A says that he was left feeling vulnerable when entering shops, believing he had been targeted for this treatment because of his race, in particular as his white friends were not subjected to the same treatment. A's mother contacted GMB for assistance, as she was a union member, who in turn instructed a London law firm, to pursue a claim for race discrimination.
Tesco agreed to settle the claim out of court but with no admission of liability.
Tesco might have avoided costs and reputational damage had they mediated confidentially straight away.