Complaints about HETAS – Resolve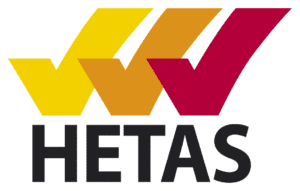 Thank you for agreeing to consider resolving your complaint about HETAS Members through mediation. It is hoped that we can resolve your complaint and the issues between you without the cost and time involved in Court proceedings.
Make a Complaint
Please let us have further details of your complaint – what your complaint concerns and in particular the outcome you are seeking to achieve. You can make a complaint online by following this link:
Once we have received this information from you we will then obtain HETAS member's response, and request your file for review, negotiate between the parties by telephone and/or email in order to try to bring the parties to an agreement. We will keep you informed.
We take customer service extremely seriously and if you have any questions or issues with our service please do not hesitate to contact us. Our complaints procedure is on our website and we encourage users to leave feedback as to their experience of using the service.
If you have any questions please do not hesitate to contact us
Mediation Process
This is how we will progress your complaints following you receiving a final response from the HETAS member.
The process that we follow is set out on our website at www.promediate.co.uk. We aim to resolve the dispute within 28 days.
The mediation process is confidential and voluntary and you have the right to take independent advice and to terminate the process at any stage. If you reach an agreement then it will be binding on both parties. Our terms and conditions can be found at:
www.promediate.co.uk/click-2-resolve/terms-and-conditions
Who We Are?
We are the independent ADR body nominated by HETAS to deal with complaints that cannot be resolved through the internal complaints process under the ADR Regulations 2015.
We are an independent alternative dispute resolution provider certified by the Chartered Trading Standards Institute.