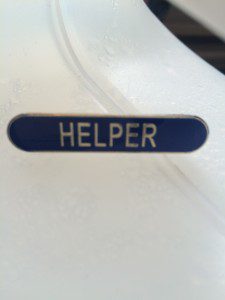 We are often asked by consumers what they can do if a trader does not provide details of a certified ADR Provider. Answer- report to CAB
CAB are also keen to ensure that they obtain as much information as possible on potential enforcement matters. The data collected by the consumer service is shared with trusted partners, and used to inform enforcement activity in a variety of ways.
If your case relates to an issue such as those listed below then you should report the case to CAB.
Examples of areas investigated by partners include:
· Counterfeit goods
· Doorstep crime
· Pricing
· Product safety
· Unfair trading practices
· Weights and measures
The above list is not exhaustive and any potential breaches of enforcement regulations are likely to be of interest. As such if there is any doubt it may be beneficial to contacts CAB.
The Citizens Advice consumer service works closely with partner organisations such as Trading Standards to ensure they are able to use their data for enforcement purposes. The details of your case may contain information that is of interest to these partners. If you would like to report this to them, you can contact them either by telephone on 03454 04 05 06 (English speaking) or 03454 04 05 05 (Welsh speaking) or through their website: Citizensadvice.org.uk
The consumer service is also able to advise clients on their consumer rights, and direct them within the Citizens Advice network for assistance in other areas. As the UK's largest advice provider it is equipped to deal with a range of other issues including debt and money, relationships, housing and consumer rights.
Also, BIS are carrying out research into how the directive is working properly and one issue is where the business puts forward an ADR provider but then refuses to use them, which frustrates the purpose of the directive and is counter productive. In those cases please feedback to researchers your experience using the following link.
https://www.snapsurveys.com/wh/s.asp?k=144792812432