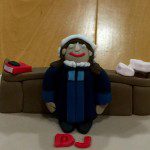 It has been reported that male and ethnic minority barristers are more likely to face complaints and
complaints are less likely to be made against white barristers than those from ethnic minority backgrounds.
Research from the Bar Standards Board analysing complaints between 2012 and 2014 also found that women barristers were far less likely to have complaints made about them referred to a disciplinary tribunal than their male counterparts.
The report's findings will add weight to long-held arguments from some ethnic minority lawyers that the profession's regulatory bodies unfairly target non-white practitioners for disciplinary action.
The Bar Standards Board will now insist that assessment reports are anonymised to avoid identifying barristers' gender "unless it is directly relevant to the issues of complaint".
The BSB's director of professional conduct, Sara Jagger, acknowledged that the regulator needed "to look more carefully at the new findings in relation to the potential issue of gender bias and ensure that we take action to address this. Nevertheless, the report shows the public and the profession that they can have confidence in the fairness of our complaints-handling process."
ProMediate deals with complaints about lawyers as an alternative to the Legal Ombudsman. We are certified by CTSI to Mediate and conciliate these complaints.