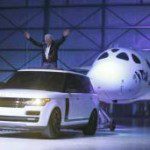 Last week saw Virgin Galactic unveil their new spaceship VSS Unity Spaceship II. ProMediate also announced its link up with the Greater Manchester Chamber of Commerce, for whom we are operating a dispute management service.
Each week we highlight a business sector which benefits from being covered by the EU ADR Directive and has to link to the EU Platform.
This week is the turn of the travel industry. Travel companies who do not want to use ABTA's arbitration scheme, which issues a decision on a case and is akin to a Court process, can offer mediation to customers dissatisfied with their holidays. It is unlikely that space tourists will have any complaints, but having said that, the 6 passengers of VSS Unity would expect an out of this world experience and might well be disappointed. Hopefully now that a fault has been rectified, there should be no further crashes.
The spaceship is designed to reach altitudes of 62 miles (100 km) above the planet, providing a few minutes of weightlessness and a view of Earth set against the blackness of space. Nearly 700 people have signed up for rides, which cost $250,000 each. It would take a certain type of adventurous and wealthy traveller to want to go on this excursion. Some might find it to be claustrophobic and frightening to go so high up, rather than exhilarating.
Nonetheless all travel operators must provide details of an ADR Provider like ProMediate in the event of a dispute. They also need to provide a link to the ODR Platform if they sell holidays online. ProMediate already deals with travel complaints and is ideally placed to offer this service as a certified ADR provider.
If you are interested in complying with the ADR Directive we can help you to do so and please don't hesitate to contact us for more information about mediation and the Greater Manchester Dispute Management service.