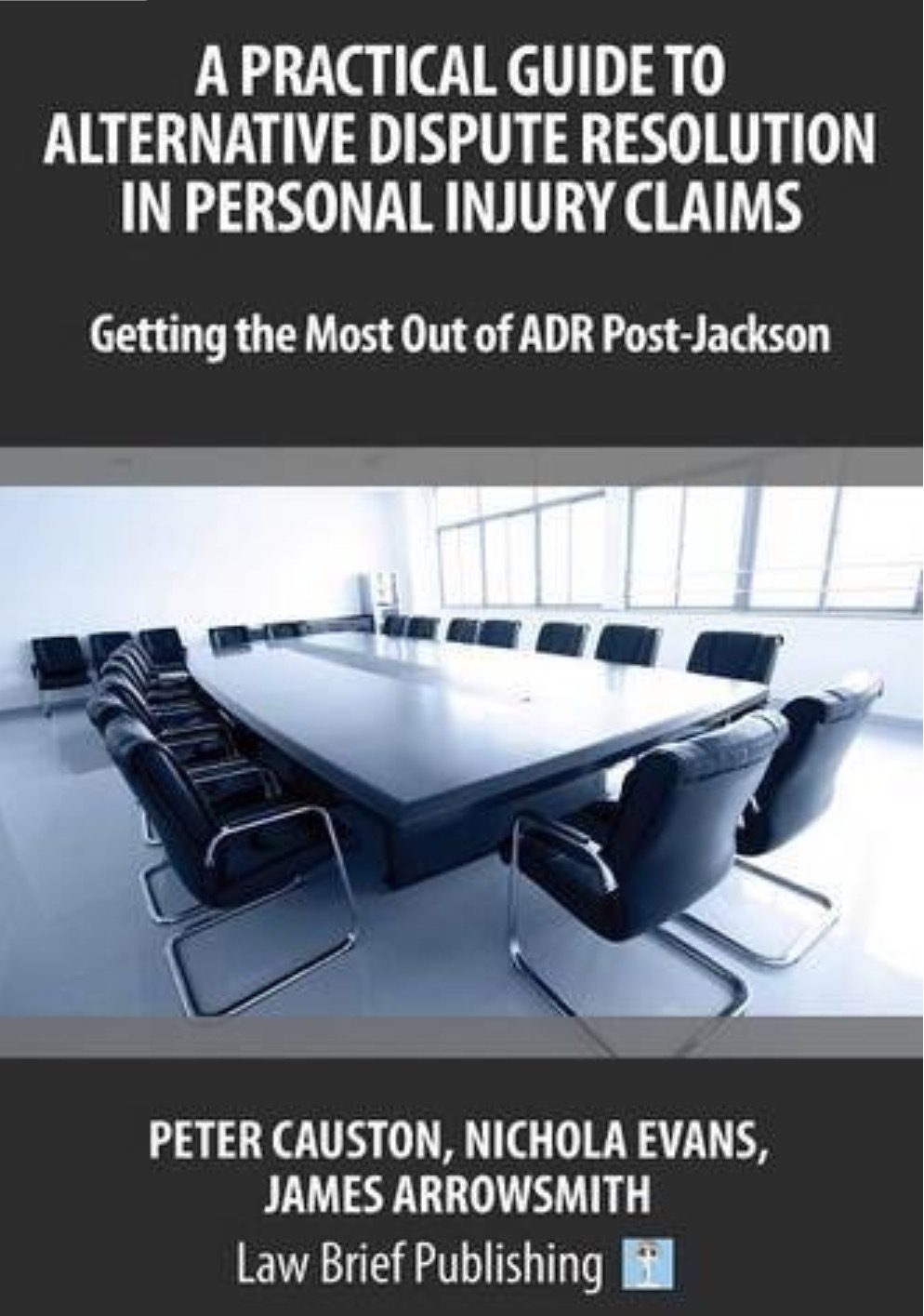 It is reported that NHSR is taking a new approach towards birth injury cases by trying to admit liability at an early stage.
Birth injury cases are extremely sensitive and upsetting for everyone involved. They also have potential to result in high legal costs. NHSR has said it is making 'unprecedented' steps towards early resolution of complex birth injury cases.
NHS Resolution reported that it has made early admissions of legal liability for substandard care in 24 cases where the severe brain injuries were suffered in 2017/18.
It reports that the previous average length of time between an incident occurring and an award for compensation was 11.5 years. To reduce this delay, it set up a scheme to drive improvements in maternity and neonatal services and to improve support for families whose babies suffer avoidable injuries at birth.
A report on the scheme's first year states that in the 24 cases subject to early resolution, admissions were made from three months to two years from the incidents. It is hoped time elapsed for compensation payments will come down as a result.
'Prior to [early notification], in a significant number of cases NHS Resolution would not have been made aware of an incident until solicitors, instructed by the family, made a request for disclosure or possibly served a letter of claim,' said the report.
'In contrast EN has achieved the key aim of providing families with essential support as early as possible.'
There appears to be an issue with the assessment of liability by NHS Trusts and the provision of information to lawyers. The Law Society Gazette reports that:
"The review found that in 125 cases initially assessed by trusts to be 'unlikely' to be associated with substandard care, following an NHS Resolution review 45% were revised upwards to being 'possible' or 'likely'. Only then were cases referred to panel solicitors to start further liability investigations. NHS Resolution said it would work with trusts on extra training to self-diagnose where mistakes have been made.
Problems with sharing of medical records and investigation reports have also been identified as problem. In a small number of high risk cases where panel solicitors have been instructed, trusts were unable to provide sufficient information to assess liability. Trusts have also been hesitant to disclose information over uncertainty about data protection obligations…"
Helen Vernon, chief executive at NHS Resolution, said avoidable brain injury at birth, whilst rare, carries a cost to the NHS of billions of pounds in compensation payments and has lasting consequences for families, and the NHS staff involved.

'We owe it to them to learn from these cases to prevent the same things happening again and to provide support, right at the start when it can make a difference.
'This new approach is already delivering answers to families and recommendations for improvement to the NHS, cutting years out of the process and removing the prospect of litigation as a barrier to candour.'
The issue identified here is that litigation can be a bar to Trusts being open about what has happened in clinical negligence cases. NHSR is a keen proponent of mediation and has set up a panel of mediators specialising in clinical negligence matters.
A mediation is an ideal context in which to make admissions and resolve matters whilst minimising legal costs if it is conducted early. If liability is admitted early in appropriate cases, it can also save costs, for example in relation to instructing experts. The NHS can then focus on reducing mistakes being made.
Anyone wanting to instruct a mediator on a clinical negligence claim can either use the NHSR panel of mediators who have a great deal of expertise in the area or can put forward a mediator with equivalent experience to NHSR of their own choosing and ask them to agree to their instruction. We do undertake clinical negligence mediation and can be contacted at enquiries@promediate.co.uk