ProMediate (UK) Limited - Mediation Services - By Professionals For Professionals
Mediation Services
ProMediate provides mediation services to solicitors, businesses and the general public.
We have a panel of expert mediators who resolve a wide range of disputes, from multi-million pound commercial disputes to small consumer disputes.
On this website, you will find details of our mediators and information regarding mediation of high value commercial disputes and consumer complaints.
Get In Touch and Find A Mediator
Contact us by Phone: 0203 621 3908 Or by Email: enquiries@promediate.co.uk
CERTIFIED BY CTSI and OFCOM
Certified as ADR Provider by Chartered Trading Standards Institute we already provide ADR mediation services to a major retailer, travel group and solicitors and barristers.  Businesses – Go no further – we can help you to comply with the ADR Directive and ODR Regulations.
CERTIFIED BY THE GAMBLING COMMISSION
Certified as ADR Provider by Chartered Trading Standards Institute Authorised to provide ADR services to Gambling Operators through the Gambling Commission Appointed as ADR Provider to the British Racecourse Bookmakers' Association – the BPA – Go no further – we can help gambling operators to comply with the ADR Directive and ODR Regulations.
ONE STOP ADR SHOP - FIND A MEDIATOR
We provide mediation services in disputes between businesses and consumers in the UK and also business to business disputes
Find a Mediator for consumer disputes - EU ODR Platform
New legislation means that all businesses selling goods and services online need to provide a link to the EU online complaints Portal on their websites by 15 February 2016
http://ec.europa.eu.odr
as well as nominating a certified ADR Provider to customers in dispute. ProMediate is launching a new decision making service solely for use through the Platform for low value complaints. Decision Maker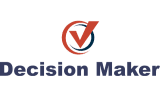 Find a Mediator for Any Dispute
Our expert panel of mediators can resolve large commercial and civil disputes, as well as workplace and family disputes
Find a mediator for Complaints about Professionals
Our panel of mediators includes specialists in the area of complaints about professionals such as solicitors, surveyors, IT consultants accountants and architects.  We are certified by CTSI to deal with disputes about lawyers as advised by the Law Society and the Bar Council, ILEX and other lawyers' regulatory bodies.
CERTIFIED BY OFCOM
Certified by OfCom for disputes with Communications Providers and Postal Operators where not covered by OfCom's compulsory schemes.
BUSINESSES MUST HAVE AGREED TO MEDIATE
Before we can act the business complained of must have sent a deadlock letter/email to the consumer and provided our details as ADR Provider under the ADR Regulations.  If in doubt, please check with the business which ADR Provider they inform customers about and whether they agree to use them.
ALL THINGS MEDIATION
The Courts encourage parties to mediate before and during proceedings.  If they refuse then the Courts can impose costs sanctions.
KEEPING YOU INFORMED
Sign up to our regular newsletter, Mediation Future, so that we can keep you informed about developments in the world of dispute resolution
DON'T SETTLE FOR SECOND BEST - FIND THE BEST MEDIATOR FOR YOUR DISPUTE
Settle for the Best – ProMediate is better than the rest!
We can contact the other party and invite them to take part in alternative dispute resolution and provide you with a certificate to show to the Court if the other party refuses or ignores the proposal
Mediation for Civil/Commercial Disputes:  Please click on the images for further information
Mediation For Consumer Disputes
ProMediate provides mediation services to resolve consumer complaints
Consumer Mediation – Please click on the images for further information
Feedback from Clients
ProMediate is proud of its track record in resolving disputes - Mediation Feedback:
 General:
The clients were delighted with the result, and are grateful for your assistance in resolving it. We were very satisfied with the outcome.  My client was very happy and is now a convert to mediation. Nothing beats a professional and personal approach. You conducted yourself with me with the greatest respect. I was impressed by the way in which you handled the negotiations. The matter was done and dusted by 3pm which must be a record in a full day's mediation! Can I just say thank you to you for your assistance with the settlement.

I just wanted to convey my client's thanks for your patience and perseverance in bringing about a settlement last week. I thought that your style of mediating was perfectly suited to the dispute – a sentiment that was echoed by Counsel.
Consumer disputes feedback:
Fantastic service – so easy to use – was put at ease straight away.  Promediate helped me to resolve a recent insurance policy dispute.  They were extremely friendly helpful and knowledgeable.  I would highly recommend their services. [ProMediate] gave good advice when we were in dispute with a service provider.  [The mediator] acted quickly and advised us on our next steps.  Would definitely recommend. The response I received to my enquiry was extremely useful in pointing me in the right direction, so much so that I no longer feel that I am floundering but have a more clear cut course of action. 

ProMediate resolved my issue that had been dragging on for over 3 months in only a matter of days – a very effective service.
Federation of Small Businesses:
Your contribution to FSB's research into small business dispute resolution and the E&W Civil Courts was incredibly helpful in enabling me to get a better understanding of the good and the bad of the current dispute resolution landscape in E&W and ideas for improvement.
If you need a fast and efficient approach to your dispute, you can count on Pro Mediate to help.
Recent Blog Posts
Learn from the top thought leaders in the industry.
In an astonishing waste of time and money, three magistrates, four lawyers, two firemen and an expert witness were dragged into court to resolve a row between neighbours over a lightbulb that was too bright. Lesley Simkin's neighbour in Lytham, Lancashire...
Don't Be Shy. Get In Touch.
If you are interested in working together, send us an inquiry and we will get back to you as soon as we can! Contact Us