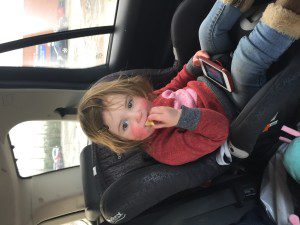 All businesses are obliged to provide details of a certified ADR Provider following an unresolved complaint, but not obliged to use ADR. It is not known who Argos puts forward or whether they use ADR, but the following case is an example of a customer complaint that has snowballed into a massive claim and lawyers and the Courts have become involved at no doubt great cost.
Ms Natty is suing Argos for a £20 million over an allegedly "unsafe baby car seat" she says "put her son's life at risk."
Rochelle Natty says Argos sold her a child car seat which was "not fit for purpose" then took a year and a half to inform her and other customers that the product was faulty.
Argos issued an "urgent recall" of its exclusive range of Mamas & Papas branded Mercury Group car seats in April this year, after identifying a "potential safety issue."
Customers were urged to immediately return any of five models they had purchased from the range, which sold at around £50, because of concerns that they might be prone to cracking under strain.
Miss Natty says she was horrified when she realised she had been using it unwittingly for 18 months.
She is now demanding Argos pay her £20 million in damages for the shock caused when she realised she had been unwittingly "driving around with my child in an unsafe car seat".
Argos have asked for the claim to be struck out, adding that she "seeks £20m despite not claiming to have suffered any actual loss, damage or personal injury."
We have to say that Argos have a point and it is highly unlikely that Ms Natty will succeed in recovering anything other than the cost of the car seat. Even if her child had been injured there is no way she would have recovered £20m.
Nonetheless this case illustrates the problems that occur when consumers take retailers to Court, as Miss Natty is likely to end up with a large costs order against her. She should have tried ADR before issuing her ill thought out claim.