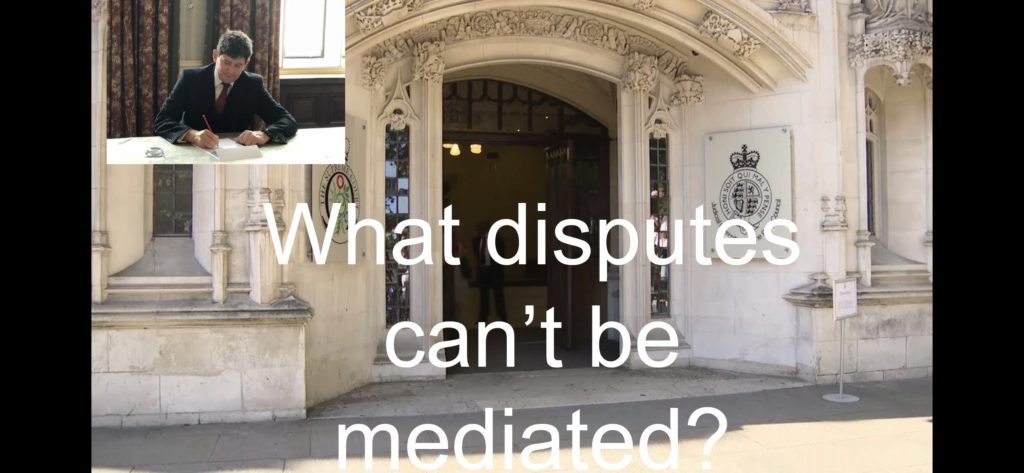 Unfortunately I was unable to attend the Supreme Court for the judgment in the case of Cherry but was able like many to tune in via the Supreme Court website.
Apart from the constitutional and political implications of the judgment it made me think that there are some cases which are unsuitable for mediation, even if I do go on about it all the time! It is not a panacea for every problem. The rule of law and the creation of precedent requires some cases on points of principle to be litigated.
The seminal case of Halsey sets out the factors that determine whether it has been unreasonable to mediate, although the Civil Justice Council did propose in its report in December 2018 that Halsey should be tightened up and a notice to mediate procedure brought in. It is important that mediation remains voluntary although it should be encouraged. That is why the judges dealing with the Manchester Mediation Pilot do not insist on parties using the scheme. It is not compulsory. This is probably why the Court of Appeal Mediation Pilot does not attract many cases: by That stage the parties are probably too far gone in the process and spent too much to be willing to mediate, although I would argue it can still help resolve a dispute at this late stage. Costs may just be a bigger barrier.