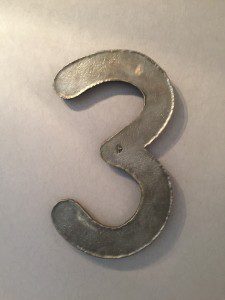 Three cases where mediation might have been a better option!
1. Tim Yeo
Tim Yeo pursued libel litigation having taken offence at articles in The Sunday Times accusing him of being willing and prepared to breach the MPs' code of conduct.
Part of Yeo's evidence was described by Mr Justice Warby: "When a fish wriggles on a hook, it goes deeper into the mouth and guarantees that the fish will not escape. So with Mr Yeo's evidence on this issue. His twists and turns in the attempts to escape the obvious served only to emphasise the problem …"
The judge ultimately found some of the claimant's evidence to be "unworthy of belief" and "close to absurd." Oh dear. Yeo joins the ranks of disappointed libel litigants eg Aitken and Archer!
2. Carol Green
A teacher could end up losing everything after being hit with a £50,000 legal bill over a bitter boundary row with neighbours which saw her fence stray just 15 inches into their land.
She lost her fight when Judge Daniel Pearce-Higgins at Worcester County Court found the fence she had erected alongside an access lane 'trespassed' by just more than a foot onto her neighbour's land.
The 58-year-old said: 'This lawyers' bill is going to kill me. It's wiped out 40 years of full time work. I'll be 60 next year and I've got no savings.
'I don't know what I'm going to do. I don't want to have to rely on the state, I never have. It just beggars belief.'
The judge awarded the neighbours damages of only£2,866 but Ms Green has to pay the costs.
3. Caroline Hermsen
A bitter feud between an elderly mother and her daughter – caused by a disagreement over a dog called Fluffy – has reached court, as the pensioner battles to evict her "rebel" daughter from a £1m Kensington flat.
Caroline Hermsen says her mother, Ann Hermsen-Wilkinson, 72, accused her of stealing the pet dog in the 1980s, sparking their venomous falling-out.
Ms Hermsen claims her mother gave her a property almost 20 years ago, but Ann insists it has always been hers – and she wants her daughter out so she can live there herself.