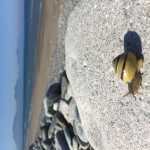 Very few people, with the exception perhaps of litigation lawyers enjoy litigation. The Court of Appeal recently issued a consultation because it is struggling to get through the backlog of cases. Is the answer more ADR earlier on in the process? For example, in small claims, or any other matters, the small claims mediation process could be expanded to make it a prerequisite before starting proceedings, failing which the parties would pay an enhanced fee?
Time is precious and the law's delay is infamous. It can take over a year to get to trial. The larger the claim the longer it takes. Fast Track matters are limited to one day, but multi track matters take longer than this. Interim applications and adjournments, disclosure, witness statements and expert evidence can cause delay and additional cost.
Litigants could be forgiven for thinking that the law proceeds at a snail's pace. Why not mediate instead? Mediation has often been described as "turbocharged" negotiations. It can be arranged within a few days and everything done and dusted quickly. ADR providers are obliged to complete the process within 90 days, although ProMediate does this within 28 days.
Mediation can take place on the phone, online or in person depending on the parties' requirements, leaving you with time to do the things you enjoy the most.