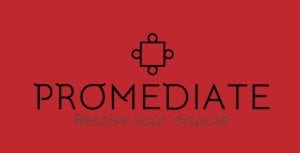 Lawyers are predicting an avalanche of cases following the coronavirus pandemic, ranging from states making claims in the international courts against China, to landlord and tenant claims.
Only today the Guardian reports that lobby groups are urging the government to extend the three month time limit to bring employment claims. The pandemic is making it difficult for those who allege they have been unfairly discriminated against or dismissed to pursue claims. Many law firms have furloughed staff and advice agencies have had to restrict or halt advice clinics during lockdown.Also there are reports about restaurant owners claiming against insurers and dentists who say that many may close.
The types of claims that may arise include:
Employment claims
Landlord and tenant (many tenants haven't paid their rent)
Divorce (many couples have fallen out)
Wills and probate (sadly there are many people without wills)
Insurance disputes – coverage re business interruption/pandemic coverage (eg restaurants reported in news)
Breach of contract – suppliers
Breach of contract – force majeure
Education claims (private schools nurseries and universities)
Backlog of existing cases vacated en masse outside London
Insolvency.
Clinical negligence (MDU warned)
Professional Negligence (investments)
Property purchases
These are all arising while a lot of the Courts are closed and hearings, trials etc have been vacated. Here is a link to this morning's Today programme in which Lord Neuberger predicts "an avalanche of cases" as a result of COVID-19 and urges the legal system to be ready.
One suggested option is for parties to mediate rather than litigate and that either the government changes the law or the judiciary develop it:
The link is here: https://www.bbc.co.uk/sounds/play/m000hmm8 Lord Neuberger's interview is from 02.33 – 02.38.  The link to the BIICL Concept Note "Breathing Space" specifically mentions commercial contractual disputes: https://www.biicl.org/breathing-space
At ProMediate we are definitely open and available to mediate by telephone or online easily quickly and cost effectively. Please don't hesitate to get in touch.