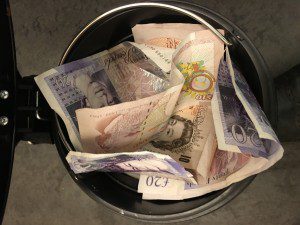 This week it was reported that the average hourly fee charged by partners in the city's biggest and most profitable firms in 2015 was £850 and peaked this year at a record £1,100, or £18 per minute.
The report says hourly rates for elite London firms are at a record high. A lack of competition and opaque fee structures are apparently to blame.
This means that only major companies can afford the biggest law firms, according to the report produced by the Centre for Policy Studies, a free-market think tank.
In 2005, the average rate was £674 per hour, adjusted for inflation.
"Those seeking to comply with U.K. legal procedure are forced to pay extremely high costs to do so –- high enough to restrict access to law, particularly for smaller business clients," the report said. A lack of transparency on fees and little competition at the elite law firms contributed to the cost increase.
The report highlighted several astonishing instances of high charging:
"* Last year he was contacted by two clients about partners at two different Magic Circle firms charging £1,100 an hour
* Many firms bill for "unit time". So for typing "yes" or "no" and hitting "send" on an email, the partner might count it as a six-minute time unit and bill £110 – for 30 seconds' work
* The inflationary effect was such that, in one "bog-standard commercial" case, "a law firm above an Essex chip shop is charging £437 an hour"
* A partner at a top-50 law firm in central London last year charged his client £2,800 for meeting him for a drink in a wine bar. He billed it as a seven-hour working day at £400 an hour
* A top-15 law firm charged a business £44 for sandwiches at a lunch attended by only two representatives of the client company – then added its normal hourly rate to the £22 per head sandwich fee."
We would say that there are real benefits to using regional law firms, for example in Greater Manchester rather than these leviathons and the best way of avoiding legal costs in the first place is to mediate rather than litigating.