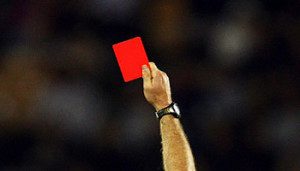 Update: we have now heard that having rejected an offer of £1.2m, Eva Carneiro has settled her claim before giving evidence and after Jose Mourinho turned up at the Tribunal. Chelsea issued a statement, saying
it "regretted the circumstances" that led to the former club doctor leaving the club and "apologises unreservedly to her and her family for the distress caused".
It added that Jose Mourinho thanked Dr Carneiro for the "excellent and dedicated support" she provided and wished her a "successful career".
By now all football fans will have heard about the Dr Eva Carneiro and Jose Mourinho story.
Jose Mourinho suspended Dr Eva Carneiro from the Chelsea bench, where she worked as team doctor, because he believed that she had acted incorrectly when going to the aid of help Manchester United player Eden Hazard. A member of the public was alleged to have heard Mourinho say 'filha da puta' which translated into English is rather rude and offensive. Apparently she was following GMC guidance and could not have done anything differently.
So what would be the basis of Dr Eva Carneiro's legal action?  I suspect that a discrimination case of constructive dismissal could be one avenue but she would have to prove that she was treated less favourably than a male counterpart. Would Mourinho put a male doctor on the bench for the same action? How about his alleged abusive rant? This would have to be substantiated and evidence would have to be gathered to show that he acted inappropriately by using offensive language. This might be difficult as on 30 September, after consulting a Portuguese language expert, the FA cleared Mourinho of making discriminatory comments towards Carneiro.
By all accounts, Carneiro is a bit of an icon and exemplar for women in football. It has been said that 'Eva was one of the few very senior women in the game, a highly respected doctor who has acted with professional integrity in difficult circumstances and whose skills have been highly praised by her colleagues, the club and governing bodies.' In the 2014–15 season, Carneiro was reported to have been subjected to sexist chants by Arsenal, Manchester City and Manchester United supporters.
It is not the first time that we have seen HR issues in football handled in such a fashion. The FA and football clubs have a long way to go in improving discriminatio, whether it be complying with the disability discrimination act or preventing abusove chanting at female referees.
Normally in situations like this there would be processes and procedures in place to ensure transparency such as investigating both sides, writing a report of evidence, having a meeting with both parties and then reaching a conclusion based on evidence.
Mediation would be another option available if the result of the investigation caused either party to reject the findings. Mediation before legal proceedings would give both parties the opportunity to air their views and reach settlement favourable to both parties.
Mediations are held 'without prejudice' and cannot be used in court proceedings. The mediator cannot be called to give evidence in any court proceeding after a mediation takes place and all notes taken are shredded for security. A mediator is viewed as a facilitator and endeavours to give support to both parties.
There is a cost element to mediation but it is significantly lower than pursuing or defending a grievance in the courts. The courts also look favourably at those who have made an attempt to mediate. Moreover, the courts would point parties in the direction of mediation to solve differences before fully committing to legal action.
If Dr Carneiro and Jose Mourinho were both agreeable, mediation would be a good option. Clearly cost might not be an issue for Mourinho or potentially Dr Carneiro but surely we should encourage people such as this to use mediation in the first instance to highlight the availability of mediation and its effectiveness.
On the other side of the coin, how to dismiss a football manager? It is reported that Liverpool's decision to sack Brendan Rodgers just eight games into the new Premier League season could cost the club more than £10million.
Rodgers was dismissed on Sunday with almost three years remaining on a contract worth, including bonuses, around £5million a year.
Like his players, Rodgers had performance related clauses in his contract, but dismissing him now means that Liverpool cannot penalise him for failing to secure a top-four finish or not winning a trophy.
That means that he is free to try to claim the full value of the remainder of his contract. Liverpool will no doubt try to negotiate the compensation figure down, but if this is not acceptable, further damage could be avoided by mediating any dispute between them.
In the meantime, Chelsea have expressed their support for Jose in the light of a disappointing start to the season….
"The club wants to make it clear that Jose continues to have our full support," read a statement on the club website.
"As Jose has said himself, results have not been good enough and the team's performances must improve. However, we believe that we have the right manager to turn this season around and that he has the squad with which to do it."
Whatever the rights and wrongs, in cases such as these, a lot of bad publicity, cost and embarrassment could be saved by using a workplace mediator. ProMediate has workplace mediators on its panel who can help with this.
With the increasing popularity of Womens' football and the Women's World Cup, isn't it time for women's sport to be treated equally to  men's? Once again no female names are ever put forward to manage a premiership football club. We ask the question why not? The judiciary and legal profession have been in the spotlight recently regarding diversity issues, but sexism and discrimination are alive and well in many areas of our society and need to be tackled at the grassroots.
Dianne Greyson and Peter Causton
Equilibrium Mediation Consultancy and ProMediate
Disclaimer: The information and any commentary on the law contained in this article is for information purposes only. No responsibility for the accuracy and correctness of the information and commentary or for any consequences of relying on it, is assumed by the author. The information and commentary does not, and is not intended to amount to legal advice to any person on a specific case or matter. The article was written on the date shown and may not represent the law as it stands subsequently. For the avoidance of doubt, the views in this article are personal to the author and not attributable to any other individual or organisation.