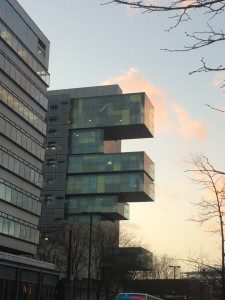 The Courts have to be flexible when it comes to "litigants in person" or as I prefer to call them: "litigants." A new civil procedure rule CPR 3.1a) expressly enables the judge to take over questioning of witnesses, for example. It goes beyond that however as it also provides that when making case management directions, it must have regard to the fact that at least one party is represented and can adopt such procedure at any hearing as it considers appropriate to further the overriding objective. In other words the Courts are encouraged to be much more understanding towards unrepresented parties. In a way, this reflects what the Courts already do, but it highlights the issue of what to do when someone isn't able to set out their case or prepare it in a professional manner.
Consumers are often acting in person against a trader. s71 of the Consumer Rights Act also gives the Court a positive duty in consumer cases to consider fairness in consumer contracts even if it hasn't been raised by the parties. The duty applies if during the hearing the Court considers that there is sufficient "legal and factual material before it, to enable it to consider the fairness of the term."
s58 also gives power to the Court to proceed as if a consumer had exercised the most appropriate remedy under the act. So, for example the consumer may have sought the wrong remedy but the Court should not dismiss the claim but decide the case as if the consumer had read the act and done all the right things to achieve the right remedy.
This means that when businesses receive a claim and when mediating the dispute they need to bear in mind that the Court can change the basis of the claim and a technical defence is unlikely to succeed. The judge now has power to read between the lines and adapt the case for the litigant's benefit.