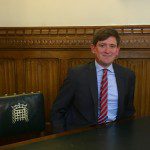 Today I gave my maiden speech in the House of Commons! I attended an influential All Parliamentary Party Group of MPs including the shadow Justice Secretary, Christina Rees, and Alberto Costa QC. Issues involving consumer mediation and the ADR Directive were discussed and the recording of the meeting will be available for those interested who could not attend.
In summary, I set out the advantages of using mediation rather than going to Court and the downside of the ADR Regulations. However, it does not seem likely that the directive will be reviewed until 2018.  Certainly nothing will be done until after the EU referendum has occurred and if the Country votes for Brexit, complete political chaos will ensue! You have been warned!
There was still a lot of debate about compulsory referral to mediation even though it already happens in employment cases and family. It is the only way in which the ADR Directive can work properly as envisaged.  Query whether the UK government has in fact complied with the directive as consumer ADR is not available in 99% of cases. Traders will not use it, preferring to take their chances in Court. As Paul Randolph explained, there are psychological blockages to using ADR although it has better outcomes than going through the Court system.
Aristotle once said that tolerance and apathy are the virtues of a dying society. It is clear that the government has no appetite for tightening up the ADR directive and has other priorities. Breaches of the directive are to be tolerated and apathy amongst businesses is encouraged.