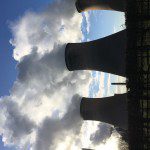 Weightmans Solicitors which advises on regulatory issues in respect of law firms has advised members of the Manchester Law Society to update their websites to include the ODR EU Platform link.
Law firms are caught by changes to EU regulations and are required to amend their websites from 15th February 2016.
The EU has stipulated that consumers who buy a product or service online should have the ability to submit complaints to traders via an EU platform. The complaint, once submitted, will be transmitted to an alternative dispute resolution entity to try to facilitate a solution. This service is accessed at http://ec.europa.eu/odr
All e-commerce businesses must carry a link to the EU platform on their website and law firms may be caught be these regulations as providers of legal services.
The Department for Business, Innovation and Skills (BIS) considers that the regulations will affect law firms who send or receive contracts and client-care information by email as it is constituted as offering 'goods or services on a website or by other electronic means'. An advert for legal services on a website is not an offer, merely an invitation to treat, but emailing contracts or an engagement letter might be construed as an offer 'by other electronic means'.
In order to comply with the regulations, the following information must be provided:
1. A link to the ODR platform http://ec.europa.eu/odr
2. The firm's email address
The Legal Ombudsman service remains one way of resolving any complaints, but there is also an obligation to nominate a certified ADR entity such as ProMediate which will mediate complaints and claims and has expertise in this area. LeO is not a certified ADR provider.
Should the LeO become an approved ADR provider in the future, which is unlikely, there will be a requirement, in addition to any existing regulatory requirements under relevant Codes of Conduct, to provide information regarding the ODR platform to clients by email and in Terms and Conditions