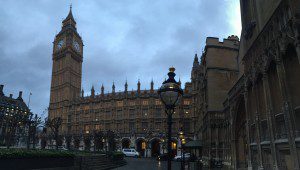 This week was an exciting one for ADR and mediation with the first meeting of the All Parliamentary Party Group on ADR at the House of Commons. This was an opportunity for MPs to hear about all the different forms of ADR including mediation and how uptake can be increased in the UK.
Certain problems were identified with the ADR Directive whereby traders and businesses have to put forward ADR and have a link to the EU Platform by next week.  This requirement hasn't been much publicised.
The group looked at who the ADR gatekeepers are and how important their role is in guiding parties to ADR. There was also mention of the role of ACAS in employment disputes and MIAMs in family disputes and the fact that Briggs LJ is talking about merging the employment tribunal into the County Court, which might mean an increased role for mediation if the ACAS model were followed. The Group also looked at the advantages of mediation over ombudsmen, as it does not impose a solution. Watch this space for more news about this influential group.