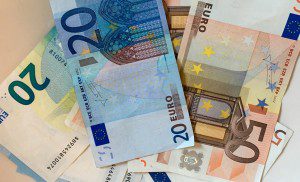 More and more people are choosing to mediate their disputes at an early stage rather than incurring costs.
According to a report from the Legal Services Board, one hour of litigation now costs nearly half an average UK adult's weekly earnings of almost £500, fuelling a rise in DIY justice.
Rising costs mean that more people are handling their legal problems on their own without lawyers, the survey of the legal services market finds. The trend for DIY legal advice is also driven by better technology.
"People tend to handle things alone as they believe the matter is relatively straightforward and should not require lawyers, but a perception that lawyers are high-cost is a barrier for some," the report adds.
Small businesses "still do not view lawyers as cost-effective", the report finds.The cost of going to law means that there is a "continuing scale of existing unmet need, with people unable to gain access to legal services because of lack of legal aid or legal costs", it says.
We consider that avoiding costs is the reason why people are turning towards mediation as a way to resolve disputes.