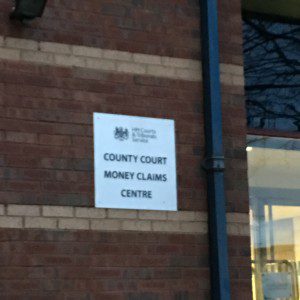 Following the increases in Court issue fees, insurers are finding that there are potentially large court fees applicable when they are trying to make recovery from a third party or join a third party to existing proceedings.  The Court fee for doing so is value based.
That can mean a significant fee of up to £10,000. So for a claim against a third party worth £200,000 the old fee before April 2015 was £1,315 but is now £10,000. A claim for £100,000 was once £1115 but is now a whopping £5,000.
If the fee is not paid this may lead to problems in that it could be considered by the court that the part 20 claim was not commenced at the same time as the defence, meaning that an application for permission would be required, with a further fee and the need to persuade a judge to grant permission.
We anticipate that these fees could increase the pressure on parties to mediate to avoid having to pay, when quite often full recovery is sought from a third party in an insurance claim. It is a small consolation that the government recently decided not to increase the cap for the highest fee to £20,000.
Disclaimer: The information and any commentary on the law contained in this article is for information purposes only. No responsibility for the accuracy and correctness of the information and commentary or for any consequences of relying on it, is assumed by the author. The information and commentary does not, and is not intended to amount to legal advice to any person on a specific case or matter. The article was written on the date shown and may not represent the law as it stands subsequently. For the avoidance of doubt, the views in this article are personal to the author and not attributable to any other individual or organisation.