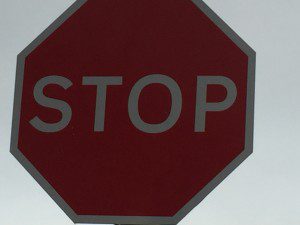 Limits on the costs that lawyers can recover in cases under £250,000 are likely to be implemented following Jackson LJ's review, leading to an incentive to resolve claims earlier so as to avoid exhausting costs budgets.
Sir Rupert Jackson is to review proposals to extend the controversial regime for fixed costs in civil cases in a move which will disappoint litigators who already feel undervalued and threatened by the online Court proposals.
The lord chief justice, Lord Thomas, and the master of the rolls, Sir Terence Etherton, announced on 11 November that Lord Justice Jackson is to produce a report by the end of next July.
They said in a joint statement: "We will look at options to extend fixed recoverable costs much more widely, so the costs of going to court will be clearer and more appropriate. "Our aim is that losing parties should not be hit with disproportionately high legal costs, and people will be able to make more informed decisions on whether to take or defend legal action."
Litigators are only just beginning to recover from Lord Justice Jackson's previous report, the provisions of which were implemented three years ago. One of the most important aspects of those reforms was to make insurance premiums and success fees in conditional fee cases payable by the winning side.
Equally controversial was the creation of a fixed costs regime for personal injury litigation.
The terms of reference for the latest review list the development of proposals for "extending the present civil fixed recoverable costs regime in England and Wales so as to make the costs of going to court more certain, transparent and proportionate for litigants".
The review will also consider "the types and areas of litigation in which such costs should be extended, and the value of claims to which such a regime should apply".
Speaking on 11 November Lord Justice Jackson said: "Although the momentum is heavily for reform, the review will provide ample opportunity for comments and submissions on the form and scope that reform should take."
Reacting to the announced review, senior lawyers warned the government against proceeding with plans that costs should be fixed for all claims up to £250,000, which would be a ten-fold increase on the current regime.
"Cases at this level of compensation include situations where people have been very seriously harmed and where the application of fixed costs would be totally inappropriate," said Robert Bourns, president of the Law Society of England and Wales.
"Such a one-size-fits-all approach for all cases, regardless of complexity, will simply make many cases economically unviable, undermining the principle of justice delivering fairness for all."
The Jackson review team is appealing for written evidence to be submitted by January 16, 2017.