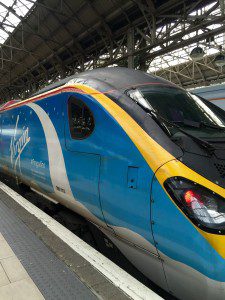 It is easy to become jaded when you are dealing customer complaints on a daily basis, but recent examples of great customer service deserve a mention.
Virgin Trains very kindly permitted me to change my journey to catch a different train than I had booked so as to get home to look after a sick child. On a separate occasion they made me a bacon buttie so that I had time to eat it before getting off the train, even though they had not started the breakfast service. On both occasions they were within their "rights" to refuse to help but by bending the rules they demonstrated humanity and made me feel valued and special. They shouldn't have done this but they did, with the exception proving the rule. Moreover I see that they actively encourage passengers to submit a claim if they reserved a seat but had to stand. What a breath of fresh air! The computer often says no  when the customer wants a "yes!"
How often is good customer service about not following the strict letter of the law but being human, kind, and recognising the power imbalance in the customer relationship and going beyond the call of duty?
At ProMediate we hope to increase customer satisfaction by pointing out and errors and areas for improvement in procedures. From 15 February, all businesses including Virgin Trains will need to sharpen up their act as it is obligatory to include a link to the EU complaints resolution platform on their websites.