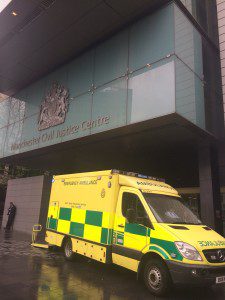 Mediation is frequently used in workplace and employment disputes and there is an obligation to use ACAS in tribunal proceedings.
It is no surprise then that it is reported that Jeremy Hunt is under pressure to mediate the junior doctors dispute before their series of strikes starts next month. There is clearly an interest in averting this action.
Senior NHS figures and leading members of the medical establishment want the health secretary to drop his insistence that the British Medical Association reopen talks with him before asking the Arbitration, Conciliation and Advisory Service (Acas) to mediate.
Senior bigwigs have privately told Hunt that he must do whatever is needed to restart negotiations with the doctors' union in a bid to prevent the strikes by NHS junior doctors in England planned for 1, 8 and 16 December.
It is good to see that mediation is being considered in this case as it can bring about positive results in any workplace disputes.