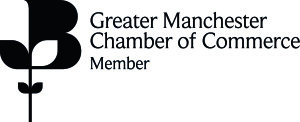 From today all businesses which trade online or partially online will need to include a link to the EU complaints Platform on their websites in an easily accessible place such as their customer service sections.
This affects all businesses as they are becoming increasingly multi-channel in their sales offerings. Even lawyers are offering online divorce services and the like so need to comply.
The main area covered is retail which accounts for a quarter (25%) of all complaints about products and services in the UK, with more than 13 million complaints in 2015, according to Ombudsman Services' annual survey. That amounts to 11 complaints per person in the UK.
ProMediate offers businesses the option of mediation rather than imposing a decision in each case and does currently charge consumers a nominal fee. ProMediate established Click2Resolve to handle complaints in all sectors, other than finance and health, including retail, which will help businesses to improve its complaints handling while giving disgruntled customers a way to get their problems resolved without going to court.
ProMediate has linked up with the Greater Manchester Chamber of Commerce to create a Dispute Management Service which includes access to Click2Resolve for members wishing to comply with the regulations as well as to help with business to business disputes. The service is convenient, confidential and cost effective. Anyone wishing to use the service can contact us through the GMCC.