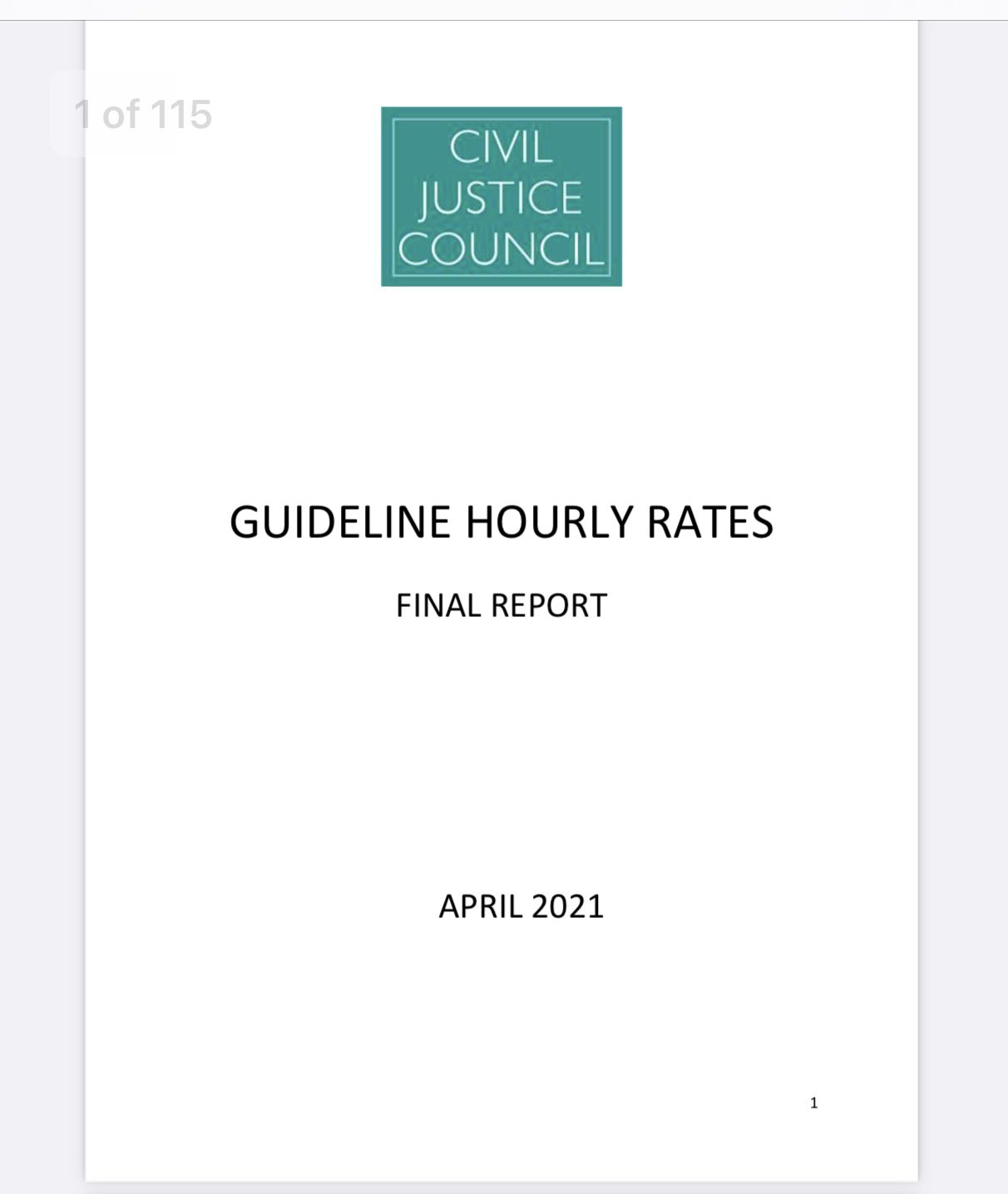 This is my civil litigation update for July 2021. It is produced in a personal capacity and not sent on the behalf of the Law Society nor in my capacity as a Council or Committee member.
I can report that the Guideline Hourly Rates final report has been published. I was the Defendant Solicitor representative on the costs committee. The Master of The Rolls will now consider and respond.
The final report on GHR has just been published by the CJC. It can be seen that there has been a delay as it is dated April 2021. The MR stated "
In response to the report, the Master of the Rolls, Sir Geoffrey Vos, chair of the Civil Justice Council and Head of Civil Justice, said: "I am grateful to Mr Justice Stewart and his entire working group for the production of this comprehensive report.
"I am mindful of the views of those who have taken the time to write to me and raised concerns during the consultation process in respect of likely changes to working practices following the pandemic. I am also aware of those who support the recommendations arguing that the rates need to be addressed after being static for the last 11 years. I will now consider the recommendations in detail and what action ought to be taken."