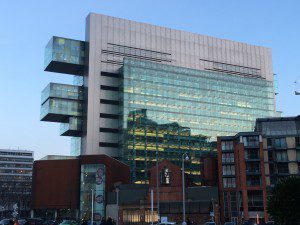 At the moment conflict is institutionalised in the divorce process. This means that in order to get a divorce couples have to raise issues of unreasonable conduct, adultery or have lived apart for 5 years. This automatically turns the process away from a conscious uncoupling to a fight with nasty allegations flying around. The divorce process is therefore a litigious process rather than a liberating or healing one. This was recently highlighted in a case where the judge refused a divorce on the grounds that the unreasonable behaviour was not unreasonable enough.
Ministers are failing the public by not legislating for no-fault divorce and by not giving cohabiting couples the same rights as those who are married, one of the UK's most senior judges has said.
Lord Wilson, a Supreme Court justice, said that the law should be changed so that couples in long-term cohabiting relationships should be given rights "analogous" to those who are married.
His comments will add to pressure on ministers, reports The Times, after the Court of Appeal last week rejected a claim by two heterosexual Londoners to be allowed to enter into a civil partnership, which would have given them similar rights to married couples. However, the court, in a split decision of two to one, said the government should review the law around opposite-sex couples and consider reform.
Lord Wilson said that he and colleagues were "very disappointed" when attempts in the mid-1990s to eliminate the requirement for fault in divorce cases failed.
Severe cuts to the legal aid budget – which came into effect in 2013 and removed £270 million annually from family cases – were also putting children at risk because of a lack of access to legal advice, Lord Wilson said. "Many of the parents battling there – and the grandparents and others – they simply cannot present their cases effectively," he said, claiming that family judges now faced a "plethora of litigants in person", which was "clogging up the system" and "lowering morale" of the judges.
In our view it is time we accepted as a society that relationships (whether business or family) often come to an end and it is not a question of apportioning blame to either party but about trying to resolve matters amicably, particularly where there are children involved.