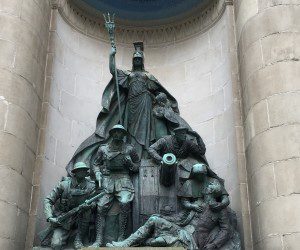 Lord Justice Briggs in his report on the structure of the Civil Courts says that "there appears to be a particular shortfall in the potential penetration of mediation in relation to personal injuries and clinical negligence claims. Feedback … suggests that this particular shortfall is not a consequence of the underlying nature of those types of dispute, because personal injury and clinical negligence claims are widely and successfully mediated in other countries." Time and again, personal injury claims are pursued with an old fashioned litigation mentality, ignoring the potential to resolve them through mediation.
Nonetheless, the Portal does result in settlement of low value personal injury claims.  As Briggs LJ points out, it is accessible only to lawyers and insurers, but otherwise is a forerunner of stage 1 of the Online Court, in the sense that it is an online tool for communicating information about claims, and leads to many being settled without recourse to court.  He appears to consider that personal injury claims should be excluded from the online court, unless litigants wish to use it.
Hayden v Maidstone & Tunbridge Wells NHS Trust is an example of a case against the NHS where the parties have not co-operated in the litigation and it has turned into attritional warfare.
The claim involved damages for an injury at work, when a cardiac physiologist suffered a back injury attempting to help transfer a patient.
The case was fixed for trial in April 2016.  That trial date was vacated by Mr Justice Foskett and the defendant given permission to rely on covertly recorded video surveillance evidence.
The defendant sought permission to plead the claimant exaggerated the nature of her injuries, and the claimant sought permission to rely on a video evidence expert.
The judge had been 'rightly critical' of the defendant firm when he said that the defendant solicitors were responsible for extra costs through late obtaining and deployment of material.
But the judge said the claimant was due a 'large slice of the fault' for taking wholly unmeritorious points and making unfounded allegations of bad faith against the defendant's law firm.
He expressed hope the parties would be able to agree in the final pre-trial preparation and said costs orders would follow if this was not achieved.
'I regret to say that a great deal of time and money has been spent by solicitors on both sides attacking the conduct of the opposing party in witness statements which simply generates yet further statements in response,' added Edis.
'It appears to me that the case has been bogged down in attritional warfare of a kind which used to be far more common than it is now. The issues before me were all capable of resolution by agreement by parties sensibly co-operating towards a trial.'
Parties are expected to conduct litigation in a cooperative proportionate manner. These days, it is often more cost effective to mediate than become bogged down in litigation trench warfare.