OHPEN OPERATIONS v INVESCO FUND MANAGERS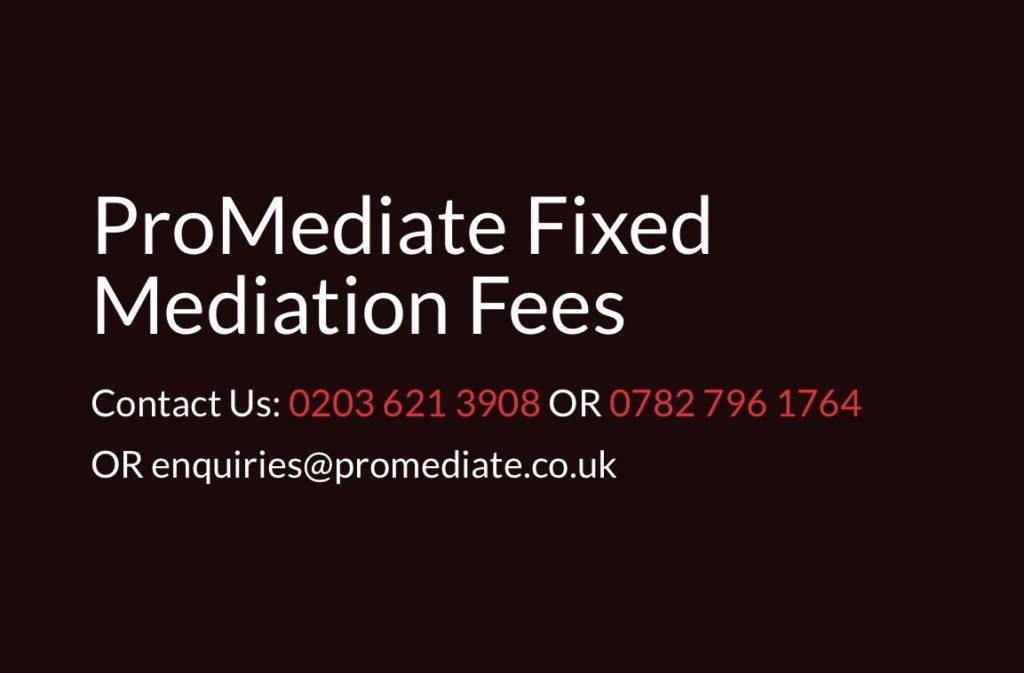 At ProMediate we always recommend including mediation in a contract by way of a dispute resolution clause and have sample clauses available on our website. We would encourage parties to put ProMediate in such clauses as we are less expensive than other providers and have more effective mediators.
In any event, the Court recently considered whether a dispute resolution clause was effective and found as follows;
The clause, which was fairly standard followed the following lines (replacing ProMediate as provider):
"11.1 Internal Escalation
11.1.1 The Parties will first use their respective reasonable efforts to resolve any Dispute that may arise out of or relate to this Agreement or any breach thereof, in accordance with this Clause 0. If any such Dispute cannot be settled amicably through ordinary negotiations within a timeframe acceptable to Client and Ohpen, either Party may refer the Dispute to the Contract Managers who shall meet and use their reasonable efforts to resolve the Dispute.
11.1.2 During the Development and Implementation Phase, any disputes shall firstly be handled by the persons as described in Clause 22.1. If such escalation does not lead to resolution of the Dispute, then the Dispute shall be escalated to the executive committees of respectively Client and Ohpen. If escalation to the executive committee does not lead to resolution of the Dispute, then the Dispute shall be referred for resolution to mediation under the Model Mediation Procedure of [ProMediate] for the time being in force. If the Parties are unable to resolve the Dispute by mediation, either Party may commence court proceedings.
11.1.3 If any such Dispute that arises after Commencement Date is not resolved by the Contract Managers within ten (10) Business Days after it is referred to them, either Party may escalate the Dispute through the hierarchy of the committees, as set out in the chapter on governance of Schedule 2 (Service Level Agreement), who will meet and use their respective reasonable efforts to resolve the Dispute
We would recommend including ProMediate and its model mediation procedure in all contracts. Sample clauses are available on the website at www.promediate.co.uk
If you are in the position of using a dispute resolution clause don't forget you are not obliged to use the named mediation provider but can agree to use ProMediate instead.