An experienced commercial litigation solicitor with expertise in professional negligence claims. Articulate, charming and focused. Has an instinctive understanding of client needs and is solution oriented.
Karishma has a considerate and understanding approach, which instils confidence in those with whom she works. Her analytical skills are impressive, yet she also demonstrates great creativity in her thinking which makes for a powerful combination. Karishma is eloquent and delivers her thoughts in a structured and well-reasoned way. Being focused and goal orientated, she uses her energy to quickly move discussions along to hone in on exploring potential solutions with parties.
WHY CHOOSE KARISHMA AS YOUR MEDIATOR? 
Experienced litigation solicitor – Over 9 years' experience working in the city, Karishma is a skilled negotiator and her extensive legal experience has shown her that almost any dispute can be resolved through mediation.
Commitment to finding a solution – If, exceptionally, a settlement is not achieved on the day of the mediation, Karishma will work with the parties to try and achieve resolution in the days following the mediation so that the momentum towards settlement is not lost.
AREAS OF EXPERTISE 
All types of civil and commercial dispute. Specialist expertise in professional negligence claims.
KARISHMA SAYS: 
"Problems are opportunities for solutions. I am fully committed to helping the parties find their own resolution to the disagreement, which has the benefit of avoiding the time, cost and uncertainty of formal legal proceedings, giving peace of mind to the client. Mediation is a startlingly effective process and I would recommend that every dispute is mediated if possible."
PROFESSIONAL AFFILIATIONS
Member of the Law Society of England and Wales.
CAREER HISTORY
2016 – present    Consultant: Capital Law  Litigation department
2009 – 2014       Litigation Solicitor: Berrymans Lace Mawer LLP  Professional indemnity
Defence of professional commercial disputes, including acting on behalf of solicitors, surveyors, schools, universities, insurance brokers, charities, magazine publishers, trade unions and GPs.
Claims against solicitors
Advising insurers on policy coverage issues
Education, Training and Professional Qualifications
26/02/2016        218 Strand School of Mediation
Accredited Civil and Commercial Mediator
02/02/2009        Admitted as a solicitor in England and Wales
2007 – 2009       Trainee Solicitor: Norton Rose
Seats: Dispute Resolution – Singapore; Dispute Resolution – London; Corporate Finance; Banking; Tax; Property
2004 – 2006       BPP Law School, London
Legal Practice Course (distinction)
Graduate Diploma in Law (commendation)
2001 – 2004       Magdalene College, Cambridge
MA and BA Hons Mathematics (II.1)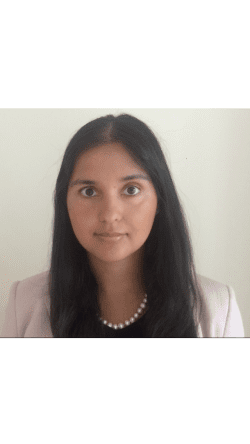 Recent Blog Posts
Learn from the top thought leaders in the industry.
In my experience as a mediator, parties often stress the strengths of their case and sometimes say that Counsel has already drafted the proceedings or that they have been advised that they have good prospects of success. It is difficult to know whether they are...
Don't Be Shy. Get In Touch.
If you are interested in working together, send us an inquiry and we will get back to you as soon as we can!