Howard is a solicitor with over 40 years' experience in the legal profession. In the early 1980's he was one of the founding partners of Colman Coyle Solicitors based in central London.  That firm has grown over the years to become a highly regarded multi-disciplinary practice.
At Colman Coyle he heads the Dispute Resolution Team and have extensive experience in acting for and advising a wide range of clients ranging from private individuals to FTSE 100 companies.
Howard trained as a mediator some 20 years ago and has been involved in a very large number of mediations over the years.  These have included small scale mediations with two private parties where relatively small sums are involved up to and including major group litigation involving hundreds of millions of pounds and multiple parties.
As a solicitor, his main areas of practice include professional negligence (with a particular emphasis on solicitor's negligence and property/construction professionals), construction disputes and general commercial disputes, often with an international dimension.
He is also a Fellow of the Chartered Institute of Arbitrators and a trained TeCSA adjudicator and specialist construction mediator.
Howard's experience in acting for a wide variety of clients over the years has helped him to understand and empathise with parties involved in disputes and assist him, where appropriate, in devising innovative and creative solutions to problems.
His experience in setting up and running a solicitors practice also assists his understanding of the pressures and driving factors for businesses and their owners and helps him to empathise with the emotional and financial strains which come from being involved in a dispute.
Whilst he always endeavour to bring a relaxed and informal start to mediation, he is not afraid to talk straight to the parties or their advisors where necessary and to help them focus on what is really important to them to enable them to find a resolution to their dispute.
He is an ardent proponent of mediation and have experienced first-hand, on numerous occasions, how seemingly intractable problems can be resolved through the process.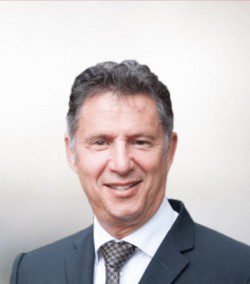 Recent Blog Posts
Learn from the top thought leaders in the industry.
In my experience as a mediator, parties often stress the strengths of their case and sometimes say that Counsel has already drafted the proceedings or that they have been advised that they have good prospects of success. It is difficult to know whether they are...
Don't Be Shy. Get In Touch.
If you are interested in working together, send us an inquiry and we will get back to you as soon as we can!