Naomi trained as a mediator whilst completing her long career as a child psychiatrist. Naomi is now a mediator and coach and retains a small independent psychiatric practice. Naomi brings her wealth of experience and values from the world of working with families, managing NHS staff and negotiating with NHS commissioners. Naomi is a compassionate and perceptive professional and a skilled communicator. Naomi prioritises quality and personal responsibility over other aspects of her work. She has a keen sense of ethics. Naomiensures every conversation is honest and transparent about the process. Mediation is always confidential. Each conversation must also be respectful, and human. Naomi says, "The mediation should flow naturally. Participants should never feel that something is being 'done' to them, nor that the mediator is playing games with them. The mediation is for the client. The mediator is a catalyst for change and does well to remember that the mediation is not about the mediator at all!"
Naomi began her mediation career by mediating a series of small claims and welcomes mediation work with all types of dispute. Naomi wishes to specialise in workplace disputes and wills and probate disputes.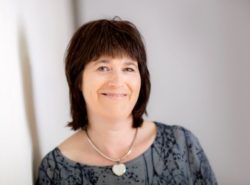 Recent Blog Posts
Learn from the top thought leaders in the industry.
In the latest decision on the issue of refusing to mediate the Court has once again reiterated that a party who refuses to mediate can be penalised in legal costs. This was an employment contract case involving two defendants where one defendant relied upon the...
Don't Be Shy. Get In Touch.
If you are interested in working together, send us an inquiry and we will get back to you as soon as we can!