Mike is a Fellow of the Chartered Insurance Institute, Chartered Insurance Practitioner and Accredited Mediator and has been settling insurance disputes for over 40 years.
His broad range of experience working for well-known insurers, brokers, loss adjusters; and as a consultant to claimant and defendant solicitors has given him an all-round appreciation of the insurance claims process from a completely unbiased and independent perspective.
Within the legal process his experience includes being a lay representative advocate in the small claims court, giving evidence in person as an expert witness in the County and Crown Court as well as supervising insurance claims right up to the Supreme Court.
He qualified as a mediator with the London School of Mediation in 2008 and set up a panel of mediators approved by the Civil Mediation Council later that year. Soon afterwards he was invited to join a working party that presented to the Ministry of Justice on the opportunities for mediation within the fast track/Portal procedure.
As a mediator he deals with a variety of matters that bring him into personal contact with legal professionals representing their client's interests as well as unrepresented parties who may have personal disputes or complaints where they believe they are simply not being listened to. He understands that emotions often run high and as a mediator offers a calming pragmatic approach with excellent communication skills. He has a flair for finding the common ground.
In his experience mediation has facilitated the resolution of the seemingly unsolvable. Key to this is providing a relaxed environment in which to listen to what people actually say. As a skilled negotiator he prepares thoroughly and understands the importance of ensuring all participants feel involved. He offers a positive approach whilst steering the process towards a solution everyone finds acceptable.
Recent mediations include landlord/tenant retained deposit disputes, workplace, underground works, shareholding/equity, family inheritance and domestic property damage.
Why choose Mike?
Well let's see what others think of him:
"He is open to new ideas, embraces change and makes things happen. His levels of trust and integrity make Mike stand out when compared to others. He also knows liability claims inside and out. Mike is a pleasure to work with"
"Mike has demonstrated an exceptional ability to drive change at the highest level of organisations. He is passionate about mediation and has taken part in consultations relating to the development of ADR during which he has made sound observations from his industry perspective.
He is trustworthy, driven and has an eye for detail. He is capable of thinking outside the box to develop novel methods of delivery"
I will be forever grateful to Mike. He is very knowledgeable about legal and insurance related matters and an excellent mediator".
"I have always found Mike to be a conscientious professional with detailed knowledge who shows attention to detail in his work".
AREAS OF EXPERTISE:
Insurance claims including property and liability – Road Traffic , Employers, Public liability, Occupiers Liability Act ,Highways Act claims
Debt recovery
Workplace
Insurance policy cover disputes
Commercial disputes including landlord/tenant and housing disrepair
Mike's clients include Royal Mail, National Grid, Aviva, and a number of London market insurers as well as law firms throughout the UK.
Mike's cv can be downloaded here: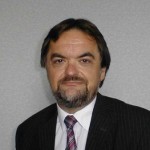 Recent Blog Posts
Learn from the top thought leaders in the industry.
In my experience as a mediator, parties often stress the strengths of their case and sometimes say that Counsel has already drafted the proceedings or that they have been advised that they have good prospects of success. It is difficult to know whether they are...
Don't Be Shy. Get In Touch.
If you are interested in working together, send us an inquiry and we will get back to you as soon as we can!