There are enormous benefits to mediating on-line, such as:
Save Time travelling
Save the cost of venue hire
Mediate from your desk
At a time to suit you
User friendly software.
ProMediate can arrange international online mediations which are ideal when parties are based in different jurisdictions.  All you need is a computer or smart phone and an internet connection!
We have an Australian branch headed up by Tamara Seif in Brisbane.  Tamara's profile can be found at https://www.promediate.co.uk/who-we-are/our-mediators/
Peter Causton is also an accredited International Online Mediator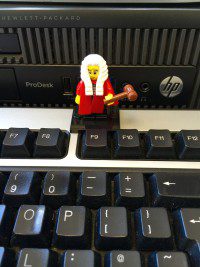 Recent Blog Posts
Learn from the top thought leaders in the industry.
In the latest decision on the issue of refusing to mediate the Court has once again reiterated that a party who refuses to mediate can be penalised in legal costs. This was an employment contract case involving two defendants where one defendant relied upon the...
Don't Be Shy. Get In Touch.
If you are interested in working together, send us an inquiry and we will get back to you as soon as we can!