EU Platform - Decision Maker
Free to the Consumer / Customer Quick Decisions

 PROMEDIATE – ADR FOR LOW VALUE COMPLAINTS BROUGHT THROUGH THE ONLINE PLATFORM
The EU Online Dispute Resolution Platform came into being on 15 February 2016.
All businesses which trade online have to provide a link to the Platform from their websites.
Customers can register complaints through the EU Platform and they will be directed to the relevant or nominated certified ADR entity.
We recognise that for small value disputes, businesses may want to choose to have an independent non-binding evaluative decision on the complaint issued by ProMediate's ADR Officials who all have judicial or legal experience.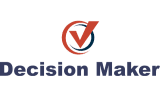 ProMediate provides an independent non-binding negotiation and decision making ADR service, for users of the Online complaints platform.
The service is designed for low value disputes.  The service is free to consumers and businesses pay £40 including VAT per case.
When contacted through the Online complaints platform to deal with a complaint, ProMediate will contact the business and complainant within 7 calendar days. ProMediate will accept the complaint or reject it on the same grounds as with its CTSI certified offline mediation scheme.
ProMediate nominates an ADR official to negotiate between between the parties online by email (unless other communications are required in which case ProMediate's CTSI offline mediation scheme will apply and those fees will be charged).
Negotiations are normally completed within 28 days.
If it is not possible to resolve the dispute amicably between the parties within 28 days, ProMediate issues a non-binding recommendation for settlement which the parties are free to follow, or take other action.
TERMS AND CONDITIONS
In consideration of using the service, the parties agree to the following terms and conditions:
At any stage the parties are free to exit the procedure and/or to take independent advice.
ADR is voluntary and without prejudice, meaning that the content of the negotiations cannot be relied on in Court.
Payment of the ADR fee of £40 including VAT is payable before ProMediate begins any negotiations between the parties.
If the parties are unable to negotiate by email and telephone or postal means of communication are required, the complaint will exit the online process and be transferred to ProMediate's consumer mediation scheme and those charges will become payable in addition to the charges under the Online dispute resolution system.
ProMediate can refuse to accept a complaint on the basis of its normal grounds for refusal for consumer mediation as certified by CTSI.
Refusals Policy
If any of the following apply then we cannot deal with your complaint:
1. If prior to submitting the complaint, the consumer has not attempted to contact the business concerned in order to discuss the customer's complaint and sought, as a first step, to resolve the matter directly with the business.
2. Any dispute or disputes that are and considered by us to be frivolous and/or vexatious.
3. The dispute is being or has been previously considered by another ADR entity (such as a different mediator or Ombudsman) or by a Court
4. The value of the claim is worth more than £10,000.
5. The customer has not submitted the complaint within 12 months from the date upon which the business has given notice to the customer that the business is unable to resolve the complaint with the customer.
There is no refund to the business if the procedure is not completed through no fault of ProMediate.
ProMediate is not liable for any loss of profit, damages for breach of contract or negligence or consequential losses suffered by any party using the service save as limited to the value of the goods and services in dispute.
For more information please contact us at enquiries@promediate.co.uk
EU Platform Details
The EU Online Dispute Resolution Platform came into being on 15 February 2016.
All businesses which trade online have to provide a link to the Platform from their websites.
In the event of any unresolved complaint about any business trading online, including ProMediate, the link to the EU Online Dispute Resolution Platform is
https://ec.europa.eu/consumers/odr/
The EU maintains a list of ADR entities which can be found at https://webgate.ec.europa.eu
This list is also available in hard copy format at our premises
Contact us by completing the form below
Recent Blog Posts
Learn from the top thought leaders in the industry.
This is my civil litigation update for June 2021. It is produced in a personal capacity and not sent on the behalf of the Law Society nor in my capacity as a Council or Committee member. Guideline Hourly Rates Over the past year I have represented Defendant Solicitors...
Don't Be Shy. Get In Touch.
If you are interested in working together, send us an inquiry and we will get back to you as soon as we can!


ProMediate is certified by CTSI to provide mediation services for consumer/business disputes in the UK. The charges that ProMediate is authorised to raise for each dispute dealt with are as follows:
Cost to businesses:
Value of Goods or Services
Up to £1,000                                         – £50 plus VAT
– £2,500                                                  – £75 plus VAT
– £5,000                                                  – £100 plus VAT
– £7,500                                                   – £125 plus VAT
– £10,000                                                 – £150 plus VAT
Payment can be made here for individual disputes:
Business Membership fee £100 plus VAT – sign up here……
Cost to Consumers:
Value of Goods or Services
Up to £1,000                                          – £10 plus VAT
£2,500                                                     – £25 plus VAT
£5,000                                                      – £50 plus VAT
£7,500                                                       – £75 plus VAT
£10,000                                                    – £100 plus VAT
The above charges are based upon 1 hour of mediator time. Disputes above this value can exit the scheme and be dealt with by ProMediate's general mediation service.
It is a term of the Click2Resolve scheme that the business and consumer must consent to use the service, before instructing us.
Payment by Consumers can be made here……
Mediation Set up Service
If you contact us without first getting the other person or business to agree to use our service, we will contact them to try to obtain their agreement.
In those circumstances we do charge a set up fee for this service. It is sometimes possible to resolve your dispute informally after one or two calls without even booking a mediation appointment!
When we receive an initial enquiry we crack on immediately trying to make contact with the other side in the dispute, emailing info, leaving messages on the telephone and even text messages. Our working hours are never 9-5 and we will often make contact at a time that meets the needs of our clients, evenings and weekends included.
Sometimes one side requires key information before they will agree to mediate. We will often liaise with all concerned to make sure this is shared. Once contact is made there will be further to-ing and fro-ing to set up the appointment, documents sent out and making sure everyone is comfortable with the process.
We charge the following fees for contacting the other party in this way:
Value of Goods or services:
Up to £1,000 – £10 plus VAT
– £2,500       – £25 plus VAT
–  £2,500 upwards – £50 plus VAT
If you have already discussed your case with one of our mediators and need to pay your set up fee click below to pay by PayPal (if you need an alternative payment method please contact our office on 01928734630). (click below to make a payment)