About Our Family Mediation Team
Contact Us: 0203 621 3908 OR 0782 796 1764 OR enquiries@promediate.co.uk
Specialist Mediators for Your Family Dispute
Relationship breakdown is frequently a stressful experience, made doubly so by financial uncertainties and arguments about property ownership.
At least in future, it is anticipated that the law will be changed to take the "fault" out of divorce.  
Sadly, we do not do legal aid mediation cases.  Our mediation services are entirely privately financed.  If you need a mediator it will be likely to save you a great deal of money in the long term, however.  A day's mediation normally costs in the region of 1000.
Our lead mediator, Peter, sits as a deputy district judge dealing with First Appointments, Financial Dispute Resolution hearings and final hearings and so is well placed to advise as to a reasonable settlement outside Court.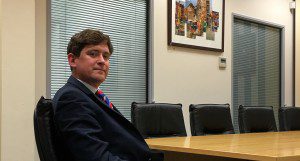 Peter is an independent commercial and civil mediator and an accredited International Online Mediator. Peter is the founder of ProMediate and Click2Resolve which has been certified by the Chartered Trading Standards Institute to provide ADR to consumers in dispute with businesses throughout the UK.  Peter has set up a Legal Complaints Service to deal with complaints about lawyers which is also certified under the ADR Directive.
Recent Blog Posts
Learn from the top thought leaders in the industry.
In the latest decision on the issue of refusing to mediate the Court has once again reiterated that a party who refuses to mediate can be penalised in legal costs. This was an employment contract case involving two defendants where one defendant relied upon the...
Don't Be Shy. Get In Touch.
If you are interested in working together, send us an inquiry and we will get back to you as soon as we can!