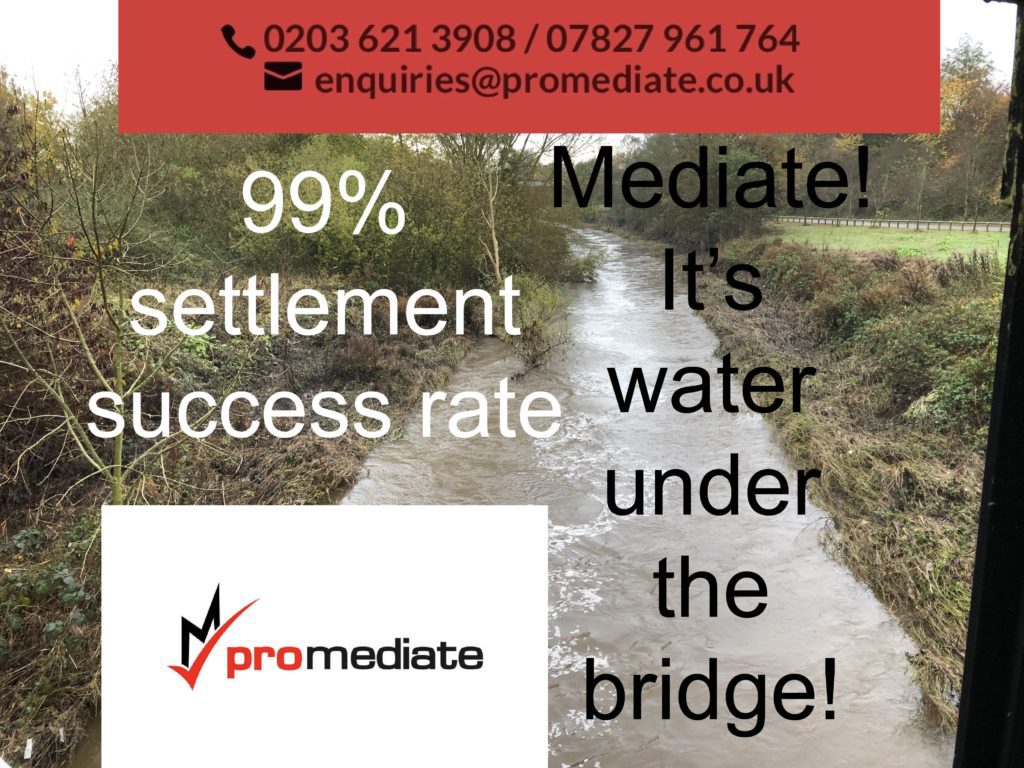 Are you looking for a mediator? Why use ProMediate


---
Why Use ProMediate?
ProMediate is a specialist mediation provider, matching highly-qualified and experienced mediators with a range of commercial clients and individuals throughout the UK and the EU.
We believe in helping clients to resolve disagreements quickly, efficiently and cost effectively.
We harness our collective legal, mediation and facilitation experience to assist clients and bring about early and common sense conclusions to commercial and workplace disagreements.
In bringing an early end to disagreements, legal costs, commercial risk and lost management time are kept as low as possible and reputation and future business relationships are preserved.
If you are looking for a mediator or to add a mediation provider into your dispute resolution clause here are some reasons to use us:
Our success rate is extremely high at 99%.
Our mediators are award winning professionals with experience of many mediations to date!
Our civil and commercial mediators have a commercial pragmatic approach assisting parties in achieving realistic commercial settlements. Our workplace mediators have employment law expertise and experience in Human Resources and management.
We have a fixed fee scheme and friendly speedy booking service.
We have mediators throughout the UK so can travel anywhere to mediate.
Our mediators are flexible and are experienced in online mediation and telephone mediation. Flexible options – half day, full day or multi day mediations
We know that it is sometimes important to have a mediator with specialist knowledge – we can help to find the right mediator for your dispute.
We can help to engage the other parties in the process, if you need it, with our set up service.
Help preparing for the mediation, we guide you through the process and the documentation you need as well as arranging the venue if needed.
Our free guide to mediation and what to expect to help you prepare.
Continuing support after the mediation
We have the highest standards. You can trust us as we run the Court mediation pilot in Manchester. We are certified and audited by CTSI and put forward by the Citizens' Advice Bureau as well as being registered as a provider with the Civil Mediation Council.
We have received excellent feedback and reviews from lawyers and parties who have used our services.
With ProMediate you can't go wrong!
Contact us at Enquiries@promediate.co.uk
---