Jonathan is a highly experienced professional indemnity solicitor and mediator.
His cv can be downloaded here: Mediator profile (Promediate)
He has participated in over 50 mediations, sometimes as legal adviser and sometimes as client. As such, he has seen the mediation process from all sides. The vast majority of the mediations in which Jonathan has participated have resulted in a settlement.
Jonathan currently works as a Consultant to Reynolds Porter Chamberlain and to Countrywide plc. He has experience and an understanding of the needs of the client through his involvement in an in- house role and appreciates the drivers which influence businesses to resolve their disputes. He is highly numerate, which can help in understanding complex financial issues but can also assisting in helping the parties to fully appreciate the consequences of proposals made during the mediation.
He writes articles on cases of interest and importance for the legal profession in the areas in which he specialises.
Jonathan believes that mediation can resolve even the most intractable of disputes. This belief helps provide the energy and enthusiasm which is often needed to assist the parties to progress their discussions to an acceptable conclusion of their dispute.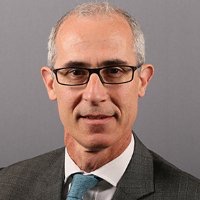 Recent Blog Posts
Learn from the top thought leaders in the industry.
ProMediate is organising a roadshow to showcase Alternative Dispute Resolution in the UK. https://www.promediate.co.uk/adr-roadshow/ 15 June 2020 at 2pm - 3pm. It is designed for businesses to help them resolve disputes through ADR.  Even this week, the Financial...
Don't Be Shy. Get In Touch.
If you are interested in working together, send us an inquiry and we will get back to you as soon as we can!