I am dispute resolution specialist I have extensive experience in different sectors including the not for profit, central government, and private sector. My qualifications in law, finance and business have given me the ability to lead and develop complex contracts. I have developed effective negotiation skills which allow me to identify and de-escalate risks to create commercially viable and robustly sustainable solutions that protect and develop all parties. My experience and qualifications in dispute resolution and mediation ensure I am able to help all parties to understand how to work together to great effect.
• Company set up, development of of business plans and strategy reports to secure new contracts/services;
• Due Diligence and risk monitoring;
• Lead negotiator for complex/high value contracts;
• Ensuring all companies financial and legal obligations are adhered to;
• Business development, securing multi-million contracts;
• Facilitator and dispute resolution specialist;
• Assisting in creation of systems, company restructuring;
• Supplier chain development including due diligence, contracting;
• Management of large teams;
• Strong understanding of HR procedures and processes.
• Commercial analyst including skills financial modeling and variance analysis;
• Implementation, termination of large contracts including winding down/administrations;
• Understanding of legislation/legal concepts inc EU procurement, social value, IP and TUPE.
Education
ADR Group -2016
Accredited Civil and Commercial Mediator
BWB Advanced Facilitation 2015
Facilitator
Annie Clarkes Training Company
Train the trainer course 2015 (in-house training by external organisation)
Chartered Institute of Arbitrators -2015
Module 3&4 – Drafting and Compiling
London School of Business and Finance – 2014
Advanced Certificate in Strategic Management and Leadership
Birkbeck University- 2014
Mini MBA- (Finance, Strategy, Marketing and HR)
London School of Business and Finance- 2013
Financial Risk
Chartered Institute of Arbitrators- 2012
Accelerated route to membership (Domestic Arbitration
BPP Law School- London (2008-2010)
Bar Vocational Course (including company law and advanced crime including fraud)
University of Wolverhampton (2005 – 2008)
LLB BA (Hons) Law (specialising in company, commercial, financial investment law and alternative dispute resolution)
Dudley College (2003 – 2005)
NVQ Level 4 Association of Accounting Technicians- Qualified
Lighthouse Media Centre (2001)
Interactive Multimedia: OCN Level 3 – Web design
Systems
Microsoft Training- Best Training Bloomsbury- 2012
Advanced Excel
Advanced Word
QuickBooks, Sage Line 50, Windows packages, DTP and Web packages, SAP System, AS400 System, Synergist, Sage Payroll, Project Management Systems, CRM systems Synergist/Salesforce, Word press.
ACAS- 2014
Employment Law Update 2014
Practical Law Company – Law Updates – 2013/2014
CPD points achieved (Commercial, Employment, Compliance, IP)
Memberships
RSA fellow, non-practising Barrister, Pupil and Freeman of the Worshipful company of Arbitrators, Associate at the Institute of Directors.
Attends relevant legal updates annually and conferences.
Employment
The Children's Society – Head of Commercial
A member of the director leadership team heading up the commercial team in business development to ensure all opportunities are commercially viable to allow more support to be given to the front line services.
• Compliance – due diligence, legal structuring, governance;
• Risk assessment and mitigation strategy implemented for all opportunities;
• Project review and sign off (legal, financial and risk) to ensure projects are commercial viable;
• Business cases development for new products and services;
• Partnership development for new subcontractor's and/or strategic partners;
• Lead on contract negotiations for multi-million pound contracts and/or diffuse disputes as an dispute resolution specialist including acting as a facilitator;
• Member of on various internal boards and governance to advise on commercial aspects;
• Contract management systems and processes development;
• Lead commercial team and contract management function.
• Financial modelling tools and unit costing;
• Commercial support for the whole project lifecycle from securing new services, delivery and at the transition out/exit stage.
• Trainer for the organisation for commercial processes;
Axon Publishing
Financial and Commercial Manager (March 2010- August 2014)
• Drafting, compiling, review of all legal documents i.e. commercial, employment, non-disclosure agreements, and contractor contracts;
• Leading procurement reviews and negotiations for new business tenders and existing clients to secure multi-million pound contracts by preparing the financials, supplementary documentation and drafting of contract terms;
• Extensive reconciliation of client accounts and production of client budgets;
• Detailed analysis work for management and at the client's request;
• Cash flow and reforecasting;
• Various account preparation for compilation of management accounts including journals, accruals and prepayments and full managements accounts preparation;
• Ensuring all companies financial and legal obligations is dealt with i.e. registering trademarks, insurances;
• HR process development and managment
• Developing and implementation of training programs for staff;
• Implementation of a new project management and time management system;
• Setting up systems for company, ensuring that contractual and KPIs are met;
• Compiling and completion of the company employment handbook for staff;
• Strategic/financial analysis review for tenders and client processes;
• Dispute resolution.
Achievements
• Currently a pupil from the Worshipful Society of Arbitrators and will become a freeman in 2015;
• Last stages to become a Chartered Arbitrator;
• Fellow of the RSA;
• Called to the Bar at Lincoln's Inn (October 2010);
• Wolverhampton University Debating Champion 2008, OUP Oxford University Debating Competition and debated in Lincolns Inn for Benchers;
• House of Lords Legislation project;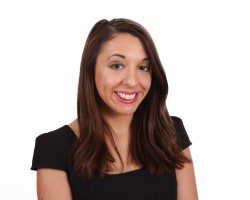 Recent Blog Posts
Learn from the top thought leaders in the industry.
In my experience as a mediator, parties often stress the strengths of their case and sometimes say that Counsel has already drafted the proceedings or that they have been advised that they have good prospects of success. It is difficult to know whether they are...
Don't Be Shy. Get In Touch.
If you are interested in working together, send us an inquiry and we will get back to you as soon as we can!