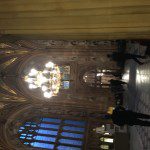 High speed broadband – a new right likely to bring new claims?
Under the Queen's Speech families will get the right to automatic compensation if their broadband fails.
Ofcom, the industry regulator, will also get an automatic right to force broadband providers to release speed levels down to "household-level".
The Bill will give families a right to a 10Mbps speed which will include "a power to direct Ofcom to review the speed over time to make sure it is still sufficient for modern life".
Let's see if claims arise from this new right, much as they did with airline delays!