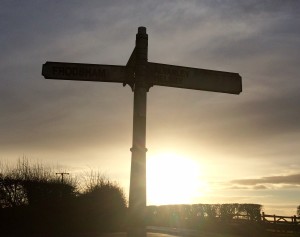 "So……litigate, mediate or both?"
A FOIL ADR and Mediation Sector Focus Team Roundtable Discussion
11:00 Tuesday 8th March 2015
Weightmans
Exchequer Court, 33 St Mary Axe,
London, EC3A 8AA
The FOIL Sector Focus Team for ADR and Mediation invites you to join insurers, lawyers and mediators in a debate on the following key questions around the use of ADR in today's legal environment.
1) What do you consider to be the chief benefits, if any, of mediation for the parties to a claim and to the insurer?
2) Is it claimants or insurers that hold back on mediation, and why?
3) Will the implementation of the ADR directive and the establishment of the Small Business Commissioner for policyholders have any impact on claims handling and ADR usage in the UK when facing contractual claims?
4) What might the Briggs vision of an online Court mean for ADR?
5) What impact do the costs risks that can arise through a failure to use ADR have on the decision on whether or not to use it?
Please see below for the detailed agenda and speaker list.
Please RSVP to info@foil.org.uk. If you know of a colleague who would also like to participate in this event please email their contact details and will send them an invitation.
We look forward to seeing you on 8th,
Kind regards
​
Laurence Besemer F.C.I.I.
CEO – FOIL
Website: www.foil.org.uk
Twitter : @FOILlaw FOIL – "Informing Progress – Shaping the Future"
Agenda
11:00 ​Registration and Coffee
11:30​Welcome; Peter Causton – Head of FOIL ADR SFT
Speaker 1: Peter Farr – Secretary to the Civil Justice Council
Speaker 2: Colin Ettinger – Partner Irwin Mitchell LLP
Speaker 3: Sir Alan Ward
12:30​Networking Lunch
13:15​Open discussion on Key Questions
15:00​Closing remarks