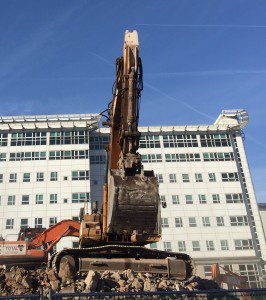 Expedite Resolution are set to launch a new panel to provide mediation on disputes on a multitude of issues in the construction industry.
Established in 2012, the Company already offers high quality, cost effective mediation and dispute resolution services in the claims and insurance sectors and the company feels the time is now right to expand its offering of sector expert mediators into the construction sector.
All Expedite Resolution mediators have a deep understanding of the insurance sector as well as top class mediation credentials, giving the parties to a dispute a choice of highly qualified sector specialist mediators. Peter Causton is on the Expedite Resolution panel, specialising in professional negligence mediation work.
The new panel of experts all have specialist construction knowledge and will comprise of Peter Vinden, Robert Juniper, Bob Davis and Matt Molloy and will deliver mediation services on construction related issues, regardless of whether they feature an element of insurance.