Rosie Compton is an accredited mediator and registered with the Civil Mediation Council.Practising as a Civil / Commercial and Workplace / Employment mediator, she also brings more than sixteen years' experience of a mediation approach to conflict resolution in troubleshooting roles at a very senior level in challenging London schools. She has also practised as an Architect and has RIBA part II qualifications. Her calm, professional, versatile and flexible approach will assist in settling disputes by enabling the development of fresh approaches to suit the needs of all participants. 
Committed to the highest standards within the practice of mediation, she offers dispute resolution in most areas. Rosie is passionate about the mediation process. She firmly believes there is always a way to reach a resolution, and is prepared to challenge the participants' line of thought in a calm, approachable, helpful and respectful manner. Available for work anywhere, based in Central London, Rosie meets and works with clients in London and the South East and also further afield.   
She welcomes clients across all sectors and is able to assist with all types of disputes, including, (but not exclusively):
•
Education, including Special Educa
tional Needs and Disabilities
•
Contra
ctual and Consumer
•
Professional Negligence
•
Inheritance and Probate
•
Workplace and Employment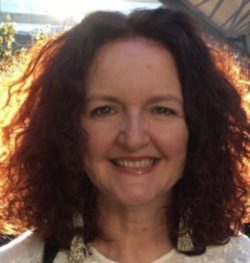 Recent Blog Posts
Learn from the top thought leaders in the industry.
OHPEN OPERATIONS v INVESCO FUND MANAGERS At ProMediate we always recommend including mediation in a contract by way of a dispute resolution clause and have sample clauses available on our website. We would encourage parties to put ProMediate in such clauses as we are...
Don't Be Shy. Get In Touch.
If you are interested in working together, send us an inquiry and we will get back to you as soon as we can!