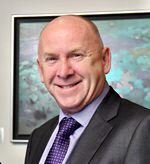 Recent Blog Posts
Learn from the top thought leaders in the industry.
At its 32nd meeting in Strasbourg held between 13-14 June, the Commission for Efficiency of Justice of the Council of Europe adopted a European Handbook for Development of National Legislation on Mediation as well as Guidelines on designing and monitoring mediators...
Don't Be Shy. Get In Touch.
If you are interested in working together, send us an inquiry and we will get back to you as soon as we can!