Nancy is particularly successful in rebuilding trust and relationships, moving people from a defensive resistant state to feeling safe and accepting change. She is adept at dealing with religious, national and cultural differences and sensitivities, enabling mutual understanding.

Personal Interests

Nancy lives in Durham, enjoys cooking ethnic foods for all and sundry and spends free time volunteering as a "Family Friend" with Safe Families for Children
Experience of working in the medical sector, both private and NHS, as well owning her own printing business for many years.

Her natural people skills, polished by training as a nurse, midwife and coach, are supplemented by her investigative expertise and commercial experience. Nancy is happy to act either as a sole or co-mediator to ensure the most efficient and effective solution is found. Nancy also provides conflict coaching and training and facilitation.

Endorsements "Nancy has a very calm and confident manner and is able to apply herself to a variety of scenarios, her wide experience and knowledge always adds value. I have seen Nancy work with lots of different people and flexibly apply problem solving skills. I would recommend Nancy to anyone who is looking to work with her."

Simon Goon,MD Business Durham "Her communication skills are superb and have helped us achieve a great deal in a short period of time." Jamie Sadler, Food Nation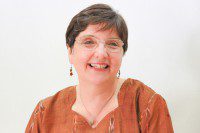 Recent Blog Posts
Learn from the top thought leaders in the industry.
OHPEN OPERATIONS v INVESCO FUND MANAGERS At ProMediate we always recommend including mediation in a contract by way of a dispute resolution clause and have sample clauses available on our website. We would encourage parties to put ProMediate in such clauses as we are...
Don't Be Shy. Get In Touch.
If you are interested in working together, send us an inquiry and we will get back to you as soon as we can!