Lawrence Kormornick - Mediator
Lawrence's cv can be downloaded here: 
Lawrence Kormornick:
Adjectives and descriptors used to describe Lawrence's approach: "helpful", "approachable", "good listener", "creative","positive", "energetic", "determined", "Persuasive", "effective, "brilliant", "takes time to understand the people"; "helped us to see the bigger picture", "good sense of humour", "commercial","people expert", "a master problem solver", "achieved the impossible", "absolutely amazing","common-sense approach", "groundwork before mediation was excellent and avoided conflict", "good at getting people at polar opposites to middle ground", "meticulous attention to detail", "unrivalled", "as skilled and shrewd as they come", "went above and beyond after mediation to get the matter settled", "wouldn't use anyone else", "a pleasure to work with",  "another masterclass…" ; "you helped us to step back and look at things in a different way", "you unlocked the dispute and got the parties talking to each other", and "I appointed you because of your skill in cutting through the legal complexity and focusing the parties on their interests"
A wide experience for companies; insurers; employers, private clients with specialities in high-profile miscarriage of justice compensation for businessmen (Arms to Iraq); contract; IT; personal injury; clinical negligence; landlord/tenant; group litigation; arbitration; professional negligence, construction; plant hire & scaffolding; and breach of trust cases. General experience of employment & HR issues. Hundreds of cases settled with many satisfied clients.
Lawrence's cv can be downloaded here: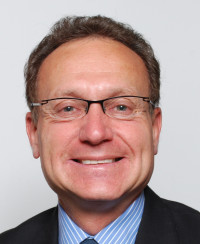 Recent Blog Posts
Learn from the top thought leaders in the industry.
Ryanair has been granted an injunction to stop a 48-hour strike planned by its Irish pilots, as it awaits the outcome of a last-minute court action to prevent its UK-based pilots walking out ahead of the busy bank holiday weekend. The Irish high court granted the...
Don't Be Shy. Get In Touch.
If you are interested in working together, send us an inquiry and we will get back to you as soon as we can!