Dr Richard Marks - Medical and Workplace Mediator
Dr Richard Marks
Hospital Consultant and Registered Mediator
Richard Marks is a doctor who has trained as a civil and workplace mediator. 
My career in medical management involved resolving many disputes affecting patients, doctors and medical staff.  
Curriculum Vitae
MBBS (London) FRCA (UK).
Fully registered with General Medical Council (2504977)
Civil Mediation Training – June 2018, Society of Mediators Workplace Training – October 2018, Society of Mediators
Registered with the Civil Mediation Council (Membership Number: D7279)
Professional Insurance HCC International Insurance Company PLC – £1million  
"Very approachable and will give an honest and reliable answer to sometimes difficult questions and circumstances."
Employment and Medical Career
Consultant Anaesthetist, London (NHS and Private) 
Since 1991 I have been a consultant anaesthetist, specialising in adults and children undergoing ear nose and throat operations. In my clinical work I have to establish rapport with people who can be stressed and distraught, and I have to deal with conflicting professional groups including surgeons, nurses and managers.
Vice-President, Royal College of Anaesthetists
I was elected as Council Member (2010-17) and Vice-President (2015-6) of the Royal Medical College responsible for standards of training and care in anaesthesia.
College Tutor and Training Programme Director
I held several roles (1994-2010) managing the training of junior doctors in the London region.
Coroners work and clinical negligence investigations
Lead a Coroners Regulation 28 Enquiry after an airway catastrophe led to a death in an Intensive Care Unit
Involved in enquiry following  (non-fatal) SUI – failure to remove a throat pack
Delay in recognising and treating acute anaphylaxis (life-threatening allergic reaction) to anaesthesia
"Dr Marks is a superb role model and support figure …  both approachable and engaging, and always on hand to provide advice and mentorship. These traits aren't universally found, which make Dr Marks a very popular figure ."
Managerial and professional experience
National Chair of Revalidation (the process by which doctors are annually reviewed) for the Royal College. Dealt with many complaints and issues affecting individual doctors. The vast majority of these were not directly to do with the standards of the doctor but were related to career, personal and lifestyle issues.
Chair of an Invited Review (hospital visit) investigating the behaviour of an individual doctor who was in dispute with his colleagues. Chair of medical professionals, pharmacists, nurses, technicians and the CQC (national standard-setters for hospitals) looking at the correct storage of anaesthetic drugs.
Chair of a national group of disparate anaesthetists and surgeons, following a request from HM Coroner, to produce a nationally agreed multi-disciplinary policy on life-threatening airway crises. Undertook the first steps in dealing with a crisis of clinical standards in a chain of private hospitals. There were clear patient safety issues that had to be balanced against commercial issues.
Resolved at national level an ongoing dispute between consultants and non-consultant-non-training doctors over levels of supervision and professional autonomy.
Working with patient representatives about to ways to get feedback about anaesthetists and deal with complaints.
"Very good at picking out the most crucial points to be made when faced with a milieu of options. His interactions and receptive nature to the feedback of colleagues on projects he does makes him a very effective leader."
Management and pastoral care of junior and senior doctors
College Tutor (1994-2003) – lead consultant for education at Royal Free Hospital. Responsibility for recruitment/selection, helping with personal and educational crises.
Training Programme Director (2003-8) – Personal career planning and pastoral care of 150 young doctors, including support and appraisal for individual doctors in difficulty.
Head of Policy for RemedyUK (2007-10) – a junior doctors pressure group. Pastoral care and advice to dozens of junior doctors. Lead for two judicial reviews that challenged government reforms to medical training.
Helping the welfare of individual doctors with drug addiction and personal crises that affect their work
Supporting high-profile 'whistleblowing' where patient safety was being compromised
"Maintains a rapport that is conducive to reaching a satisfactory compromise when presented with groups who have conflicting objectives."
Scarlet Mist – anti ticket-tout website
I designed and set up a website specifically opposed to ticket touting, enabling music fans to trade spare tickets for events at face value without charge. It has been running since 2004. 
Dealing with individual disputes between users involving payment for tickets, advertising and fraud. 
Campaigning and negotiating with government, consumer groups and the press about the laws around ticket touting.
"Creative, innovative and challenging the status quo"
Public speaking and press work
I have spoken to medical and non-medical conferences and press including two appearances on ITV Good Morning, BBC2 Working Lunch, Radio 1, Radio 4 and the World Service and many lay and specialist press interviews. 
Why 'Generation Y' and 'Baby Boomers' don't understand one other. 
Recruitment into Anaesthesia – the best hospital specialty!
Anaesthetising children without tears.
How should doctors manage Revalidation and CPD? 
Whistleblowing – a duty of care?
Ticket touting: the law and the laws of economics.
Approach to mediation and preliminary conversation
Not all dispute are amenable to mediation. Disputes around benchmarks of medical care or fitness to practice need to be handled through other avenues.  I am happy to provide a free 30-minute consultation, in strict confidence, to see whether a dispute is suitable for this approach.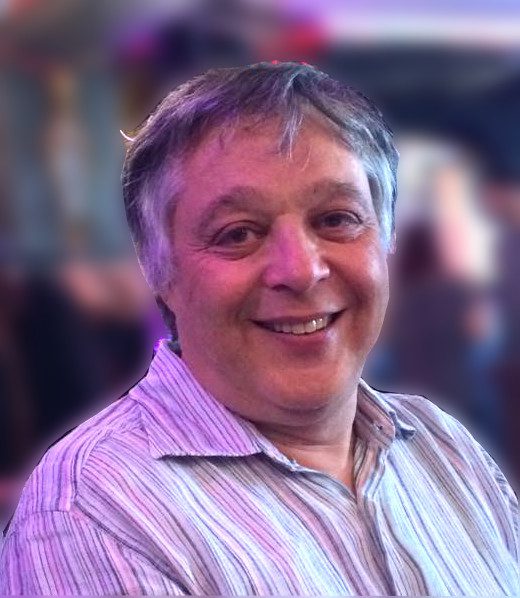 Recent Blog Posts
Learn from the top thought leaders in the industry.
In my experience as a mediator, parties often stress the strengths of their case and sometimes say that Counsel has already drafted the proceedings or that they have been advised that they have good prospects of success. It is difficult to know whether they are...
Don't Be Shy. Get In Touch.
If you are interested in working together, send us an inquiry and we will get back to you as soon as we can!