Nigel considers that: " Now that the court fees have increased to much higher levels than ever before, mediation must be the first port of call for the shrewd litigator. I specialise in facilitative and evaluative mediation and can deliver this service quickly and effectively. I also have the advantage of having access to some of the best solicitors and barristers in the UK and can consult with them privately before providing an evaluation."
10 Feedback Responses :
"Spectacular" Counsel from Hardwike Chambers.
"I would highly recommend you to other litigants seeking a mediator and tell them to look no further." London Solicitor letter on file.
"A unique type of Mediator who was able to knock heads together and get the parties to be commercial rather than emotional" Solicitor.
"Our clients were very impressed with Nigel and thank him for facilitating an agreement. He was very pragmatic and essential in the settlement reached. Would definitely use Nigel again and recommend him" Solicitors.
"We are amazed and still stunned that you managed to mediate and resolve the dispute at all. It was an intractable dispute, where there had been a complete breakdown in trust, with two well funded, sophisticated and battled hardened parties who were each hell bent on having their day in court regardless of the consequences. Notwithstanding a significant degree of cynicisim and a large dose of belligerence on both side, it appears you cast some sort of magical spell that enabled the mediation to move through the various stages." Settled. Magic Circle Solicitor letter on file.
"When my people got up to walk out you ordered Pizza delivery and asked them to wait for it. I think you settled the case then."
"Fantastic mediator and service would highly recommend"
"I thought you were both jointly and individually brilliant." Counsel on a joint mediation.
"I think Nigel was the best mediator I have used and I have undertaken quite a few mediations. Informed, engaged and empathetic."
"Superb. By a distance the best mediator I have seen."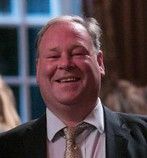 Recent Blog Posts
Learn from the top thought leaders in the industry.
ProMediate is organising a roadshow to showcase Alternative Dispute Resolution in the UK. https://www.promediate.co.uk/adr-roadshow/ 15 June 2020 at 2pm - 3pm. It is designed for businesses to help them resolve disputes through ADR.  Even this week, the Financial...
Don't Be Shy. Get In Touch.
If you are interested in working together, send us an inquiry and we will get back to you as soon as we can!