As the longstanding head of litigation at a large top 100 law firm, Paul Lunt is a nationally renowned commercial litigation solicitor. For more than 10 years, the principal legal directories have repeatedly ranked Paul as a leading individual across a number of different fields, including commercial litigation, company/ shareholder disputes and sports/ media law.
Paul has appeared many times as an expert commentator in local and national press (including the Today programme, BBC News, Radio 5 and others). He has wide legal experience covering company law, commercial contracts, insolvency, sports and media/ defamation. His 25 year plus practice has seen him act for individuals and large corporations alike, from sole traders to listed Plc companies. Recent examples of Paul's work include his representation of England cricketer, Ben Stokes, following a well-publicised incident in Bristol in 2017, as well as his representation of Coleen Rooney in what has become known as the WAGathathachristie saga.
A veteran of more than 100 mediations, Paul is a firm believer in the value of mediation as a means of resolving disputes. His style is down to earth, empathetic and pragmatic.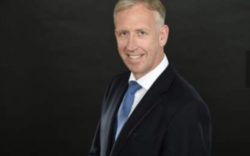 Contact us by completing the form below
Recent Blog Posts
Learn from the top thought leaders in the industry.
Four Reasons Why You Need To Leave Your Current Career Work experience is an important part of life, especially if it is your first job. When you finish college and find a job related to your career, your expectations are very high, and that's normal. You have many...
mediation guide 2022 Download our guide to mediation here. To arrange a mediation please contact us. enquiries@promediate.co.uk
The case brought by Virginia Giuffre against Prince Andrew is proceeding after the judge refused to accept that the claim was covered by a settlement agreement in different proceedings. There is a lot of speculation in the press as to whether the Prince may try to...
Don't Be Shy. Get In Touch.
If you are interested in working together, send us an inquiry and we will get back to you as soon as we can!