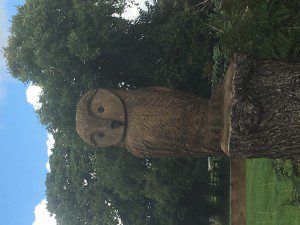 Be Wise By Day and Night – Causton family motto!
There are winners and losers in litigation. In mediation no-one wins or loses.  A further example of the stark consequences of losing a litigation case was in the news this week.
A daughter had been cut out of her father's £1million will because he believed grown-up children should "look after themselves" has been refused a share of his fortune by a judge and as well as recovering nothing, now faces a legal bill of over £130,000.
Undoubtedly she would have been better off mediating earlier in the dispute.
The Judge ruled that Danielle Ames had chosen unemployment as "a lifestyle choice" and she was fit and able to work. When the 41-year-old claimed that her father had told her "it will be all yours one day", she was just "gilding the lilly", he added.
She said that she was dependent on her father and deserved a payment of about £300,000 as "reasonable provision" from his estate.
The Judge said she had "exaggerated" the strength of her relationship with her father and had no moral claim on his money. The judge found that Mrs Ames, who was Mr Ames's partner for more than 30 years, needed her inheritance to lead a comfortable retirement.
Ms Ames is now facing a bill for legal costs estimated at more than £130,000 was given 14 days to make a £34,000 interim payment. How she can pay this remains to be seen.  One can imagine that any continuing relationship between stepmother and stepdaughter is damaged beyond repair.
Danielle has said that
'We had a joint settlement meeting last December where Elaine offered me £50,000 on her death but my barrister declined that. We also put in an offer just before trial asking for £50,000, but she refused." She is now commenting through the Mail on Sunday about the injustice of the case from her point of view.
One has to ask, why did they not try mediation? A joint settlement meeting is not the same and there is no independent third party mediator there to help.
We think that this case serves as a warning to litigants to only go to Court as a last resort and to try to resolve claims through ADR.
ProMediate (UK) Limited
CTSI Certified Alternative Dispute Resolution/Mediation service provider
www.promediate.co.uk
Contact us by Phone: 0203 621 3908
Or by Email: enquiries@promediate.co.uk